Indigenous Dancers and Musicians That You Probably Didn't Know.
In honor of the International Day of the World's Indigenous Peoples we're sharing some of the world's greatest Native American dancers and musicians, we also had the luck of recording some of these musicians and their best performances with Playing For Change.

Originally from the community of Pangnirtung, Colleen Nakashuk, (Aasiva) is a young Inuktitut singer and songwriter, an exciting addition to Nunavut's flourishing indie music scene.
Aasiva - Piqatiikka feat. Riit
Aasiva's style is comprised of indie folk music featuring the ukulele, Inuktitut lyrics, and Inuit throat singing. In addition to her own music, Aasiva has engaged in extensive music education efforts throughout Nunavut, which has been described in the Nunavut News as "a mission to teach ukulele to young Nunavummiut."
Qalunaat Nunanganit - Aasiva
Follow Aasiva on social media and Spotify.

"I got my first dance clothes when I was three. I was always around native songs and dances, but that's when I considered my life as a dancer officially." For Davis, who was the Head Man Dancer at the grand opening of the National Museum of the American Indian in Washington, D.C. in 2004, dancing was both his destiny and means of escape – a place of imagination where he could use its intricate forms as a means of self-expression.
Derrick Suwaima Davis at the 2013 Heard Museum World Championship Hoop Dance Contest
Laura Niquay is an Atikamekw artist from the indigenous community of Wetomaci, Canada. Her first album Waratanak, was released in 2015 and since then, her music has been evolving for several years. She received numerous prizes at the Festival Vue sur la Relève and was recognized as a role model for the young women of her community.
Laura Niquay - Moteskano
Respect for nature, empowerment for women and hope for a better future are the inspirations for her music.
Laura Niquay - Waratanak
Keith Secola is an accomplished artist, garnering awards and accolades as a musician, singer, songwriter, composer and producer. He is highly skilled with the guitar, flute, mandolin, banjo, harmonica, and piano, and has played in venues from the halls of the Chicago Urban Indian Center, to the walls of the bottom of the Grand Canyon. He has also performed at the Olympic Games in Atlanta 1996 and Salt Lake City 2002, and toured Europe several times.
Keith Secola - Wild Band Of Indians (Full Album)

Among his numerous appearances he has graced the stages of the Rockslide Festival in Denmark, the Grand Opening Gala of the Smithsonian Museum of the American Indian, The Kennedy Center and the SXSW in Austin, TX, and is a staple at the Grassroots Festival in Upstate New York, North Carolina and Florida.

Watch Keith Secola perform "NDN Kars", a Live Outside by Playing For Change.
Born on the Navajo-Indian reservation in southern Utah, Pete Sands began performing solo acoustic sets on open mic nights. His first EP "Dirt Dance Floor," was the beginning of the formation of BLACKKISS, a three piece band formed by Pete Sands, Ren Javadov and Steven Tabarez.
BLACKKISS - I'm on fire
After headlining their first big show in Salt Lake City at the legendary venue The State Room, which was hosted by none other than Taylor Sheridan, Sands knew there was a change coming. So with the change he also knew the old name of the band had to go with it. BLACKKISS was now PETE SANDS & THE DRIFTERS.
Did you know? Pete Sands joined our Song Around the World version of "When The Levee Breaks."
Ed Kabotie is a flute musician and educator from the Hopi village of Shungopavi.
"My personal goal as an artist is to creatively express the virtues of Native Americans through music and art," he declares for Garland's webpage.
Ed Kabotie - The River

"The River is winding across the land, carving its passage into the sand. How can we find the mystic mind of The River? The River is reaching out to the sea, carrying her wisdom and her beauty," says Ed Kabotie about this song.
Tha Yoties with Sage Bond - Genocide

Did you know? Ed Kabotie also performed in our Song Around The World "Colors."
From the Valley of the Gods in Utah, The Iron Colt Dancers are also featured in our Song Around The World "Colors."

Kylie Jim is a Native American violinist whose light shines through her classical, spiritual, contemporary and cultural works. Her compassion and spirit builds a long-lasting connection with her audience.
In her musical career, Kylie has performed in numerous school recitals and awards since elementary school, where she started playing the piano and violin.
The Cradle Song - The Martin Sisters feat. Kylie Jim
"I like how music can impact you, especially during a performance. I've had that happen many times before, where I would just get so caught in the moment to a point where everything would go blank; I would feel like I'm playing in a different world." -Kylie Jim about playing music.
Kylie was also part of "The Hurting Song," a documentary film about the missing and murdered indigenous girls and women of the United States and across borders from Canada to Mexico.
The Hurting Song MMIW Documentary

Lakota singers and dancers

We had the exciting opportunity to film the Lakota drummers, singers, and dancers from the Lakota Nation in Sioux Falls, in South Dakota, USA.
All Along The Watchtower (Bob Dylan) feat. Warren Haynes
Born in We'koma'q First Nation, Morgan Toney has been able to invigorate both the Atlantic music communities and Mi'kmaq communities by bringing together the fiery fiddling of Cape Breton Island with the old songs of the Mi'kmaq, some dating back up to 500 years.
Ko'jua - Morgan Toney

He calls this fusion Mi'kmaltic (Mi'kmaq + Celtic) and it's his way of celebrating his language and heritage. He's honoring the elders who've taught him the songs and the language, and he's taking his place on the front lines of Eastern Canada's cultural divide.
Pyramid Lake Paiute Tribe
Located thirty five miles northeast of Reno, Nevada. The Pyramid Lake Paiute Tribe Reservation is governed by 10 Tribal Council members and is considered to be a key element of the natural, cultural and sacred part of the region.
The Pyramid Lake Paiute Tribe musicians and dancers are featured in the Song Around The World "Biko".
As a member of the "Apsáalooke Nation" on Apsáalooke lands in Montana, Supaman is a Native American dancer and innovative hip hop artist who has dedicated his life to spreading a message of hope, pride and resilience through his art.
Supaman's one-of-a-kind presentation combines Native culture, comedy and urban hip hop culture which dazzles audiences and captivates listeners.
Studio Enjoy: Supaman - 'Prayer Loop Song'


Supaman is also featured in a video with Taboo, (member of the Black Eyed Peas) in the "Stand Up / Stand N Rock" video for the movement #NoDAPL, also referred to as the Dakota Access Pipeline protests, which won an award for MTV Video Music Award for Best Video with a Social Message in 2017. He has also been nominated for and received multiple awards for his work as a DJ, singer, rapper, and dancer.
Supaman - Miracle feat. Maimouna Youssef

Listen to Supaman's album here.
Katherine Paul performed under the moniker Black Belt Eagle Scout. She grew up on the Swinomish Indian Tribal Community reservation, just outside Anacortes, Washington.
Black Belt Eagle Scout - Soft Stud

As a small child, she would sit in her father's lap as he led drum circles at powwows. Her grandmother was known as "Lady of the Drum." In her adolescent years, she learned to play piano, guitar and drums, soon after she would release her debut album Mother of My Children.


Black Belt Eagle Scout - Indians Never Die
Elle Márjá Eira is an artist, composer, director, and producer from Kautokeino, Norway.
Elle Márjá is from a reindeer herding family in Guovdageaidnu (Norway) and belongs to reindeer district 26 - Lákkonjárga. Deeply personal and rooted in the reindeer husbandry.
Elle Márjá Eira - GUODOHIT (Guođohit-To herd)
As a musical artist she joiks in her native Sápmi tongue. She excels at the intersection of joik, electronic and Indigenous music. She is also a member of the band Snoweye with Lucy Parnell and John Paul Jones.
ELLE MÁRJÁ EIRA - Joik (The 12th Man)
Did you know? We had the honor of recording Elle Márjá Eira and John Paul Jones in our Song Around The World, "When The Levee Breaks.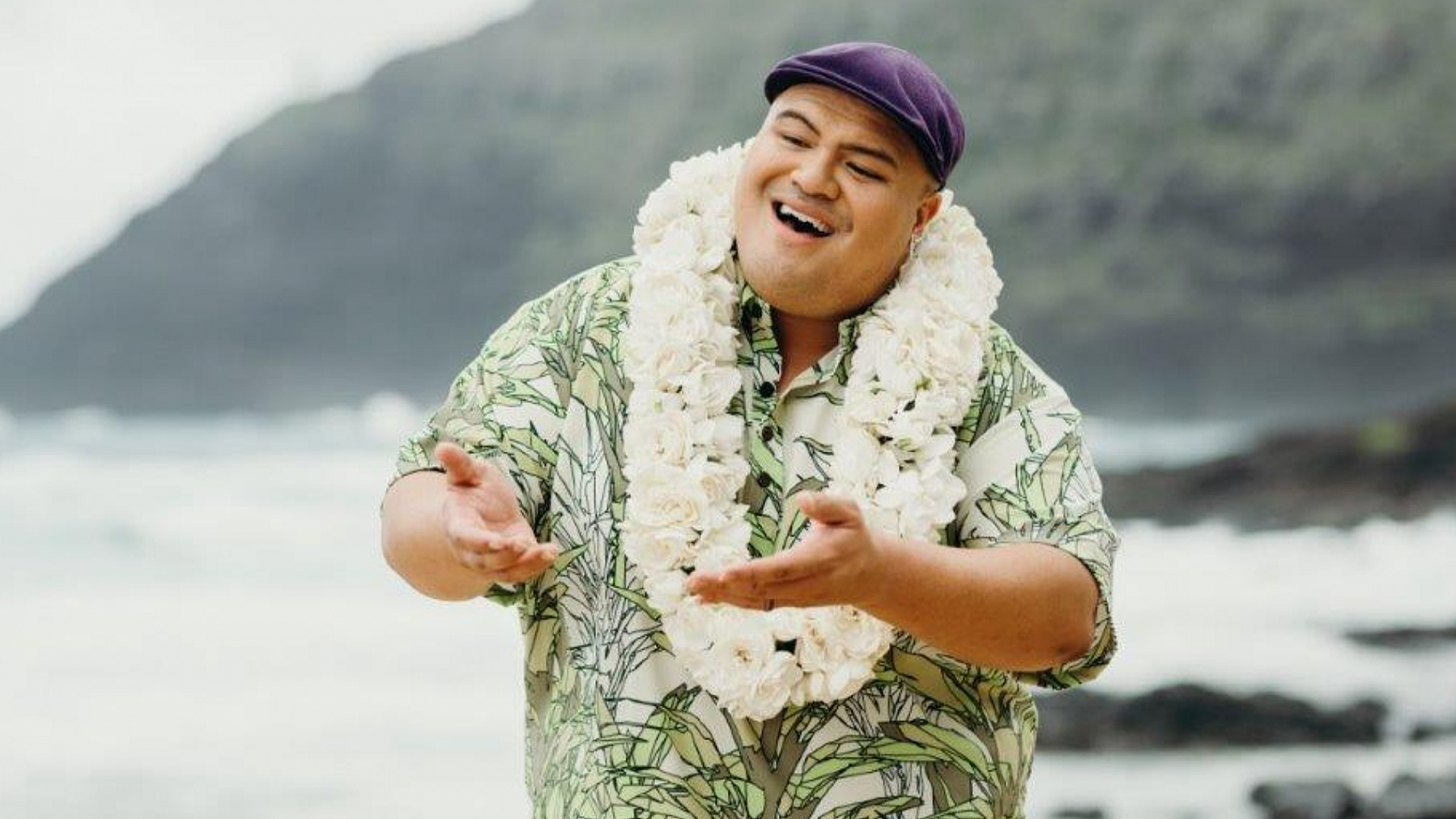 Kalani Peʻa sings everything from classical, musical, ballads, R&B, soul to traditional and original Hawaiian music, displaying his wide-ranging talents as a songwriter and music composer. His talent for lyrics is on display in his original Hawaiian songs alongside his affectionate bilingual arrangements of R&B favorites.
Pe'a's debut album was released in 2016. E Walea quickly hit the top of the iTunes and Billboard charts. On February 12, 2017, it won the Grammy® Award for "Best Regional Roots Music Album" and Kalani Peʻa made history by being the first Hawaiian recording artist to ever win in the category.
Kalani Pe'a - Ku'u Poli'ahu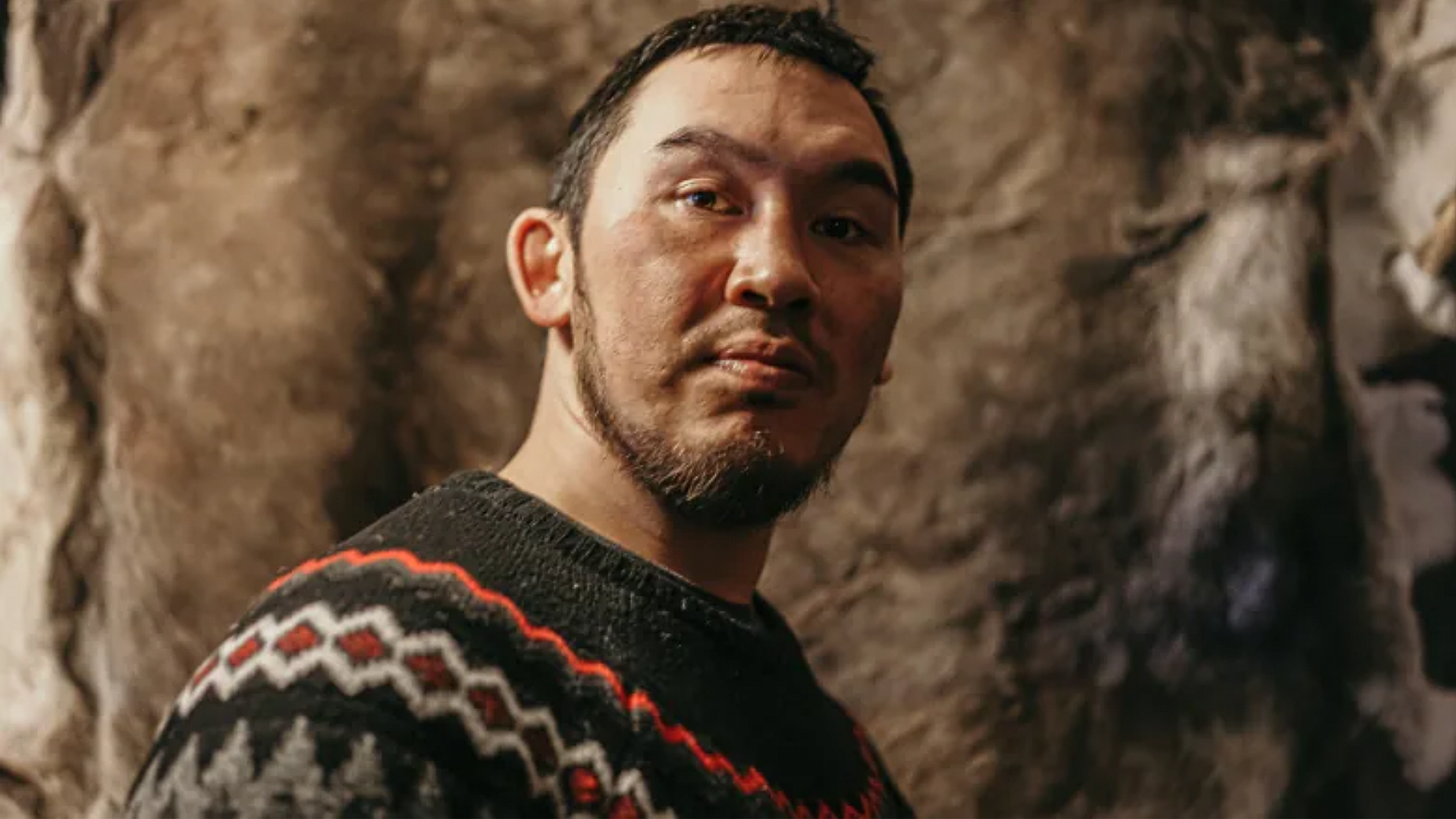 Terry Uyarak is a self-taught singer/songwriter and musician from Igloolik, a small and vibrant Inuit community located north of the Arctic circle between the Canadian mainland and Baffin Island in Nunavut.
Terry Uyarak - Inuit Nunangat
Terry is no stranger to the tight-knit Nunavut music scene. For over a decade he performed as an actor, juggler and musician, and toured around the globe with the only Inuit circus troupe in the world, ARTCIRQ.
Source: http://www.aakulukmusic.com/terry-uyarak
Terry's debut album Nunarjua Isulinginniani (Before the World Ends) was produced by Jace Lasek. The songs carry each listener on a journey to the ends of the world, between Uyarak's songwriting, which is reflective of his experiences as a husband, father and hunter; and Igloolik elder Simon Qamaniq's storytelling.
Terry Uyarak - Anuri feat. Riit
Did you know any of these musicians? Which other musicians would you like us to feature?
Let us know in the comments of our social media!
Become a member or login to comment