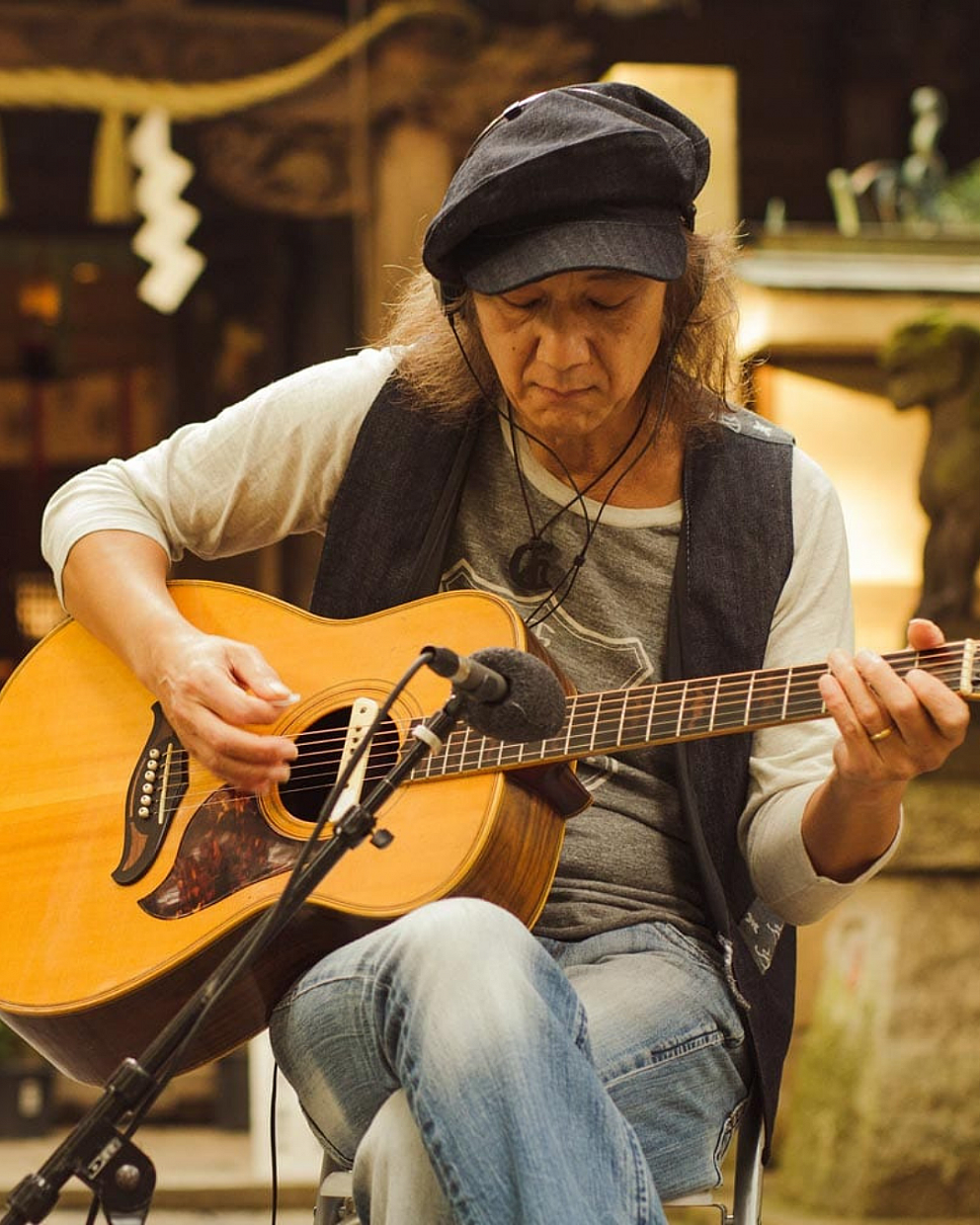 Char was born in Tokyo, Japan, in 1955 and started playing guitar at the age of eight. Known as Japan's most influential guitarist and a longtime leader in Japan's music scene, he began his career as a professional session musician in both the studio and at live performances during his junior high school years.
In 1973, Char formed his first band, Smoky Medicine. After playing with a number of other bands, in 1976, Char released his major label debut single, "Navy Blue." In 1978, Char formed the still highly influential band Johnny, Louis & Char (later renamed Pink Cloud). Char's solo projects include the album U.S.J made with Steve Lukather and released in '81. In 1989, Char formed BAHO, an acoustic duo with Osamu Ishida, and went on to form the band Psychedelix with band members such as Jimmy Copley (drums), who played in the group UPP, which was produced by Jeff Beck. 1999 was spent touring Japan with Carmine Appice and Tim Bogert in a unit called CB&A, and a live album of the shows was released in 2000.
After playing with many musicians both in Japan and abroad, including artists such as Paul Jackson and Larry Carlton, and releasing many solo and band albums, Char continues to challenge himself, and in 2009 he began Zicca Records. Char spent a year arranging and recording songs from artists he was most influenced by, including Eric Clapton, Jeff Beck, The Beatles, The Ventures, Jimmy Page, and Jimi Hendrix, for a six-disc DVD and CD cover song collection entitled TRADROCK by Char, released on Zicca Records in 2010. The year 2011 marked the 35th anniversary of Char's debut.
How we met:
Moments after we met Char, he said with a smile, "I'm in!" And from there, it was straight to the music.