Emerging Country Artists That You Need To Listen In 2022
Country music is defined as a style and genre related to southern American culture. This popular music is characterized for having roots in blues, gospel and folk music including Creole, Appalachian and Western cowboy music. Country music often consists of a simple harmony and a ballad with the rhythms of the acoustic guitar, banjo, violin and/or harmonica, however a more modern approach in the genre can include instruments like the electric guitar, drums, bass, among other instruments associated with pop, rock and even hip-hop.
Let's celebrate National Country Music Day by recognizing some new emerging artists who made it big in 2022!

Lukas Nelson & Promise of the Real

Lukas Nelson knows all about legacies. He's been hard at work carving his own for most of his young, but extremely, eventful life, balancing his work as the front man of Lukas Nelson & Promise of the Real, with his regular gig as Neil Young's band leader and lead guitarist, as well as his long-standing musical journey alongside his father in Willie Nelson & Family. Lukas has sharpened the edges of his singular sound, one that nods to his influences while also pushing forward into uncharted territory.
Lukas Nelson & Promise of the Real - Just Outside of Austin
Lukas has also found much success writing and producing for film, collaborating with Lady Gaga and Bradley Cooper on 2018's blockbuster film and soundtrack, A Star is Born.
Lukas not only co-wrote and co-produced much of the film's multi-platinum, Oscar-winning soundtrack, he also worked closely with Cooper in crafting Jackson Maine's musical persona. In a classic case of art imitating life, Nelson, along with his real-life cohorts in Promise of the Real, appear in the movie too, performing as Cooper's (Jackson Maine's) backing band just as they've performed with Neil Young for years. Lukas, Gaga, and Cooper recently won the BAFTA Award for Film Music, just one of the many accolades bestowed on the acclaimed project since its release.


A Few Stars Apart, the new album from Lukas Nelson & Promise of the Real, is a testament to finding a human connection: between close family and friends, as well as one's own heart. These 11 songs reveal what it means to come home again, to be still, and to find community—and yourself.
Did you know? Lukas Nelson participated in the recording of "The Weight," along with Ringo Starr, Robbie Robertson, Marcus King and more.
Also watch this Behind The Scenes of "The Weight" with Lukas Nelson.

Originally from New Jersey, BRELAND moved to Atlanta after graduating from Georgetown University, kicking off his songwriting career by scoring cuts with artists like YK Osiris and Ann Marie. Soon after releasing "My Truck" in late 2019, he saw the hip-hop and country hybrid hit #1 on Spotify's Global Viral 50, with a remix featuring country hitmaker Sam Hunt, landing on best-of-the-year lists from NPR and The New York Times.
BRELAND - Cross Country

BRELAND has been praised by Rolling Stone as "1,000 percent the whole package," featured on Billboard's "Emerging Artists Spotlight," and earned acclaim from Genius, Paper, USA TODAY, and more.
Source: http://www.cmtpress.com/program/cmt-listen-up/biography/breland/
BRELAND - Natural
Breland has experimented with numerous genres, giving modern country music a turn by combining country rap, R&B, gospel and soul.
Songwriter. Guitarist. Singer. Bandleader. At only 23 years of age, Marcus King has been writing songs and performing onstage for half his lifetime, delivering a blistering brand of Americana inspired by rock 'n' roll.
Marcus King - The Well
Marcus King doesn't strive for authenticity, he never had to—it's busting out of his DNA in every note he plays and every word he sings. This focused, firmly rooted artist isn't just perpetuating the proud legacy of American rock and soul music, he is adding his own eloquent chapter to that rich narrative in his new hometown, Nashville.
Marcus King - "Goodbye Carolina" | Live at the Opry
Listen to Marcus King's new album Young Blood.
His most recent album Young Blood, is a return to his roots on blues rock, produced by Dan Auerbach of The Black Keys via Rick Rubin's American Recordings/Republic Records.
Read the full interview on the making of Young Blood in this interview with Marcus King and Billboard.

The acclaimed musician Rhiannon Giddens uses her art to excavate the past and reveal bold truths about our present. A MacArthur "Genius Grant" recipient, Giddens co-founded the Grammy Award-winning Carolina Chocolate Drops, and she has been nominated for six additional Grammys for her work as a country-folk soloist and collaborator.
Rhiannon Giddens - Wayfaring Stranger
Watch this member-exclusive documentary on The History Of Banjo, featuring Rhiannon Giddens.
Giddens is featured in Ken Burns' Country Music series, which aired on PBS in 2019, where she speaks about the African American origins of country music. She is also a member of the band, Our Native Daughters, with three other black female banjo players, Leyla McCalla, Allison Russell, and Amythyst Kiah, and co-produced their debut album Songs of Our Native Daughters (2019), which tells stories of historic black womanhood and survival.
Higher Ground 2020 (Stevie Wonder) | Playing For Change

Gabe Lee is becoming increasingly known for his ability to detail the intricacies of everyday life, the small distinctions that leave some on the fringe and others in the mainstream, and the particulars that stick around long after a lover leaves.
Gabe Lee - Eveline
Gabe Lee's music steps between honky tonk country and folk sounds with an element of rock. Born and raised in Nashville, Gabe started his passion for music after hearing his mother spontaneously make up songs on the piano at his home.
Early on, he developed an interest in alternative rock and classic rock, getting inspiration from artists such as Bob Dylan, Fleetwood Mac, and Creedence Clearwater Revival. He was also inspired to take up songwriting and playing guitar.
Gabe Lee Lyra - Lyra
Listen to Gabe Lee's most recent album Honky Tonk Hell here.

Esther Rose is a singer-songwriter and country-pop musician who found her voice over the course of the years regularly performing and recording in New Orleans, combining her DIY work ethic with an affinity for traditional country arrangements.
Esther Rose - How Many Times
Rose is inspired by the honest writing and soaring melodies of American greats such as Hank Williams Sr. and Joni Mitchell, and the community of writers and musicians around her New Orleans neighborhood.
Did you know? Esther Rose and Luke Winslow-King participated in our Songs Around the World "Everlasting Arms" and "Cotton Fields."
Everlasting Arms feat. Dr. John | Playing For Change
Ernest Keith Smith is known as "Nashville's most unpredictable hit maker," a triple threat talent and one of Music City's on the rise artist/writers that's changing the status quo.
ERNEST - Feet Wanna Run
ERNEST launched his debut single, "Flower Shops" feat. Morgan Wallen, to country radio in January 2022 and it became the #1 most added single of the week and was Top 25 after just six weeks.
Ernest declared to Songwriter Universe in an interview with Bill Conger: "I need to stop and realize that technically I'm in the middle of achieving my dream and appreciate where it's at right now. I would like for this to be the beginning of a fun career and growing a fan base and maybe shifting music a little bit and leaving my mark in history. That's dreaming big. I don't even know if they'll have books one day, but I'd like for me and my friends to be in one."
With her strong and melodic voice that is a combination of country and pop music, Brittney Spencer has boldly taken the country music world by storm. With her debut EP Compassion, released in 2020, she displayed her artistic complexity and capability for songwriting.
Brittney Spencer Performs "Compassion" & Cover Of The Highwomen's "Crowded Table"
Her single "Sober and Skinny" has garnered praise from The New York Times, Rolling Stone, and more, as well as an in-depth interview with CBS Mornings' Anthony Mason.
Spencer has grown a robust fanbase on the road. She recently headlined BottleRock as a member of The Highwomen, has performed with Jason Isbell & The 400 Unit and Reba McEntire, and she's opening for Willie Nelson, Megan Thee Stallion, Maren Morris, Brandi Carlile and more in 2022.
Read the full with Glamour here.
Brittney Spencer - Sober & Skinny
Lily Rose busted onto the country scene after the release of her breakup anthem, "Villain," and her music video went viral on TikTok. Since then her popularity has grown with the release of her new EP Stronger Than I Am.
Lily Rose – Villain
Back in early October, she released her seven-track debut, Stronger Than I Am and then rounded it out with three more songs. Her style is a mix of the classic country combined with pop, and groove-oriented R&B, which are reflected on tunes like "Know My Way Around" and "Remind Me of You."
Lily Rose - Stronger Than I Am

Zach Beeken, Colton Pack, and Garrett Nichols are the voices from the country band whose popularity grew on social media in the last two years. Restless Road unveiled their debut self-titled EP, which includes "Take Me Home," in February 2020, featuring Kane Brown.
Restless Road - Growing Old With You

A short year later, they dropped "Took One Look At Her Momma," which American Songwriter praised for its "captivating melody and lyrics that those in a relationship could benefit from hearing." Restless Road recently earned themselves the opening slot of Kane Brown's "Blessed & Free Tour," which ran from October 2021 to February 2022.
Restless Road - Headlights
Sophia is a country/pop artist whose personality shines through her relatable lyrics and outspoken point of view. Growing up inspired by Sheryl Crow, James Taylor, and Joni Mitchell, Sophia feels fortunate to have had such a high standard for songwriting from a young age.
Beauty in the Flaws | Sophia Scott
Sharing both a unique message and soulful vocal acrobatics, she brings a nostalgic and refreshing take to country music. Her audience has grown exponentially since the release of her single "She Ain't Me" which continues to receive strong support from Spotify and iTunes.
Listen to her most recent EP "One Of These Days."
Watch our exclusive Livestream session with Sophia Scott!

Morgan Wallen has recently become one of the "most wanted men in contemporary country music" with 9 billion on-demand streams, multi-platinum certifications and four consecutive chart-toppers.
Morgan Wallen - Wasted On You
As a singer-songwriter with all tastes for music, Wallen first made a name for himself in 2014 as a competitor on the televised talent competition The Voice and enjoyed a major career breakthrough in 2017 when he teamed up with Florida Georgia Line for the hit song "Up Down."
Morgan Wallen - Sand In My Boots
Since then, his career has been going upwards with his double platinum breakout If I Know Me, followed by The Dangerous Tour in 2022. Wallen's first solo release of 2022, "Don't Think Jesus," earned a Top 10 Billboard Hot 100 debut and landed atop Billboard Hot Country Songs chart.
Jimmy Buffett has been regaling audiences for over five decades with songs about the faces and places he's seen during his lifetime journey along the road less traveled.
Alan Jackson, Jimmy Buffett - It's Five O' Clock Somewhere
He is also known for his humorous chronicles of a laid-back seafaring life; his philosophical outlook is encapsulated in tunes like "Why Don't We Get Drunk (and Screw)" and "My Head Hurts, My Feet Stink and I Don't Love Jesus." He has since built a small Key West-based financial empire, written several best-selling books, and become a leading environmentalist.
The 1985 compilation Songs You Know By Heart (subtitled Jimmy Buffett's Greatest Hit[s] in self-mocking reference to the fact that "Margaritaville" was his only major pop hit) sold two million copies; 1992's Boats Beaches Bars & Ballads also went platinum.
Ripple (Grateful Dead) feat. Bill Kreutzmann | Playing For Change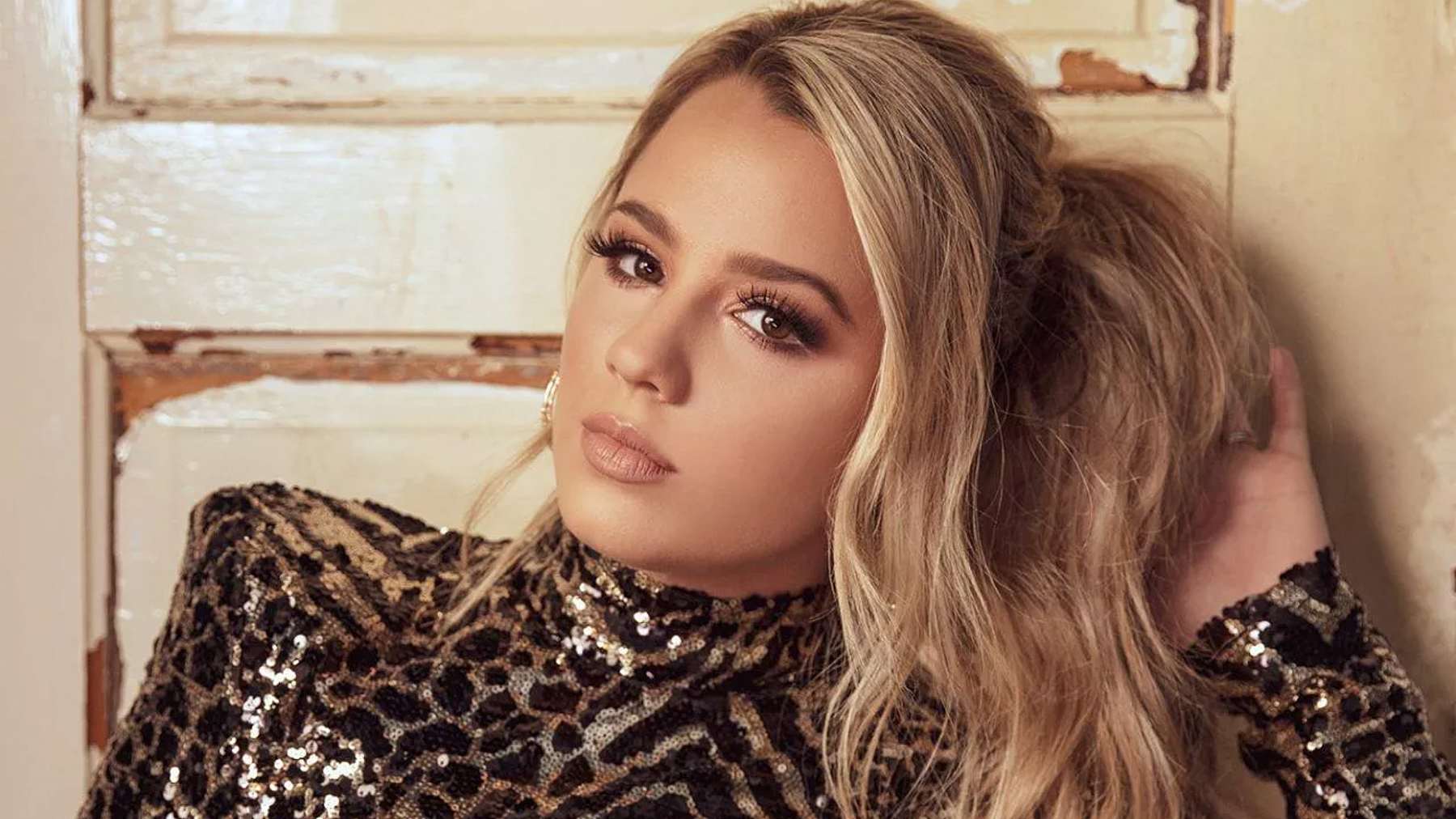 Gabby Barrett is an American singer-songwriter from Munhall, Pennsylvania. After the success of her debut single "I Hope" with half a million units in sales and streams on January 16, 2020, she was honored at the 2022 Women in Music Awards with the Rising Star Award.
Gabby Barrett - Pick Me Up
She was the most-nominated country music female at the 2021 American Music Awards, earning Favorite Country Album (Goldmine) and Favorite Country Song ("The Good Ones"). In addition, she's been named Billboard's Top New Country Artist of 2020.
Gabby Barrett - "The Good Ones"
The Nashville-raised five-piece band is a fusion of contemporary country, Americana and folk-rock stacked on a foundation of bluegrass. The band is composed by Barton Davies (banjo), Ford Garrard (bass/standing bass), Sam McCullough (drums) Willard Logan (mandolin, acoustic/electric guitar) and William Reames (acoustic guitar/harmonica).
Boy Named Banjo - Heart In Motion
Since the band's first full-length release in May of 2012 The Tanglewood Sessions, Boy Named Banjo has added two members: Sam McCullough (drums) and Abe Scott (bass).
Boy Named Banjo - Feel For You

Singer and songwriter Ashley Cooke started writing songs and poetry in her youth as a coping mechanism. Cooke released her debut album project Already Drank That Beer, featuring eight original tracks.
Ashley Cooke - Getting Into

Cooke also enlisted country megastar Brett Young to feature on the standout track, "Never Till Now," which Billboard tapped as a "superb vocal blend," proving her "bright future ahead within the country music genre" (CMT).
Ashley Cooke + Brett Young – Never Till Now
Are you looking for fresh and new music talents? We got you covered, check out some of our blog entries featuring more amazing musicians:

One Love,
Playing For Change

Become a member or login to comment