Celebrating the Life and Legacy of Grandpa Elliott
He loved making music and loved what music awoke in people. Grandpa Elliott Small was one of New Orleans most recognized blues street musicians in the French Quarter, playing almost every day for over 65 years on the sidewalk of Toulouse and Royal Street, bringing along his bicycle, equipment and a few locks to secure his belongings at night.
Grandpa Elliott Small quickly became a huge influence in the Playing For Change family, touring with the PFC band and performing on numerous Songs Around The World.

Our co-founder, Mark Johnson, went on a trip to New Orleans in 2005 to find Grandpa, as he knew of his reputation and influence among the community. He knew his voice would be a great addition to the Song Around The World "Stand By Me."
Mark said: We made our way over to Royal and Toulouse, and found him entertaining a crowd on the corner. While he was on a set break, we approached him and struck up a conversation and introduced ourselves and the project. With a voice that tickles the soul and a harmonica that lifts the spirit, Grandpa continues to dazzle audiences from street corners to stages across the country.

A fun glimpse at "backstage life" with Grandpa and the PFC Band.
"When I see others love what I do, I love it more, it's a nice feeling…everybody loves you and I love everybody." Grandpa Elliott's statement about public performances.
Mark wanted to take the spirit of Grandpa's music from the streets to the stage, so in 2009 he joined the PFC Band and performed in over 25 countries; wherever Grandpa went, people would treat him like Elvis.
"We traveled everywhere and people would show up and just wanted to touch him and give him love and he was so kind to give it back." - Peter Bunetta

Whether it is for his music, personality, kindness or wisdom, Grandpa will be forever remembered and his teachings will be present in the lives of many. Grandpa will always be a symbol of how music can make a positive impact in anyone's life.
"Grandpa was definitely full of advice, not only musical advice, but also life advice."
-Roberto Luti
One day the PFC Band decided to visit the children's oncology sector at Erasto Gaertner Hospital in Curitiba, Brazil. The group was overwhelmed by the incredible work of the hospital staff and the strength of the kids in light of what they were dealing with. When Grandpa went in he started performing with the same energy and passion as he always did, knowing that this was a very special performance.
"Right at that time I started to understand the power that music has to make positive changes in people's lives…we all learned a big lesson that day: to deal with life and all of its problems without complaining."
-Alan Eccel
Grandpa playing basketball with Mark Johnson at The Philadelphia School
Did you know? On April 20, 2022, the residents of New Orleans celebrated the legacy of Grandpa Elliott by inaugurating a memorial in Congo Square.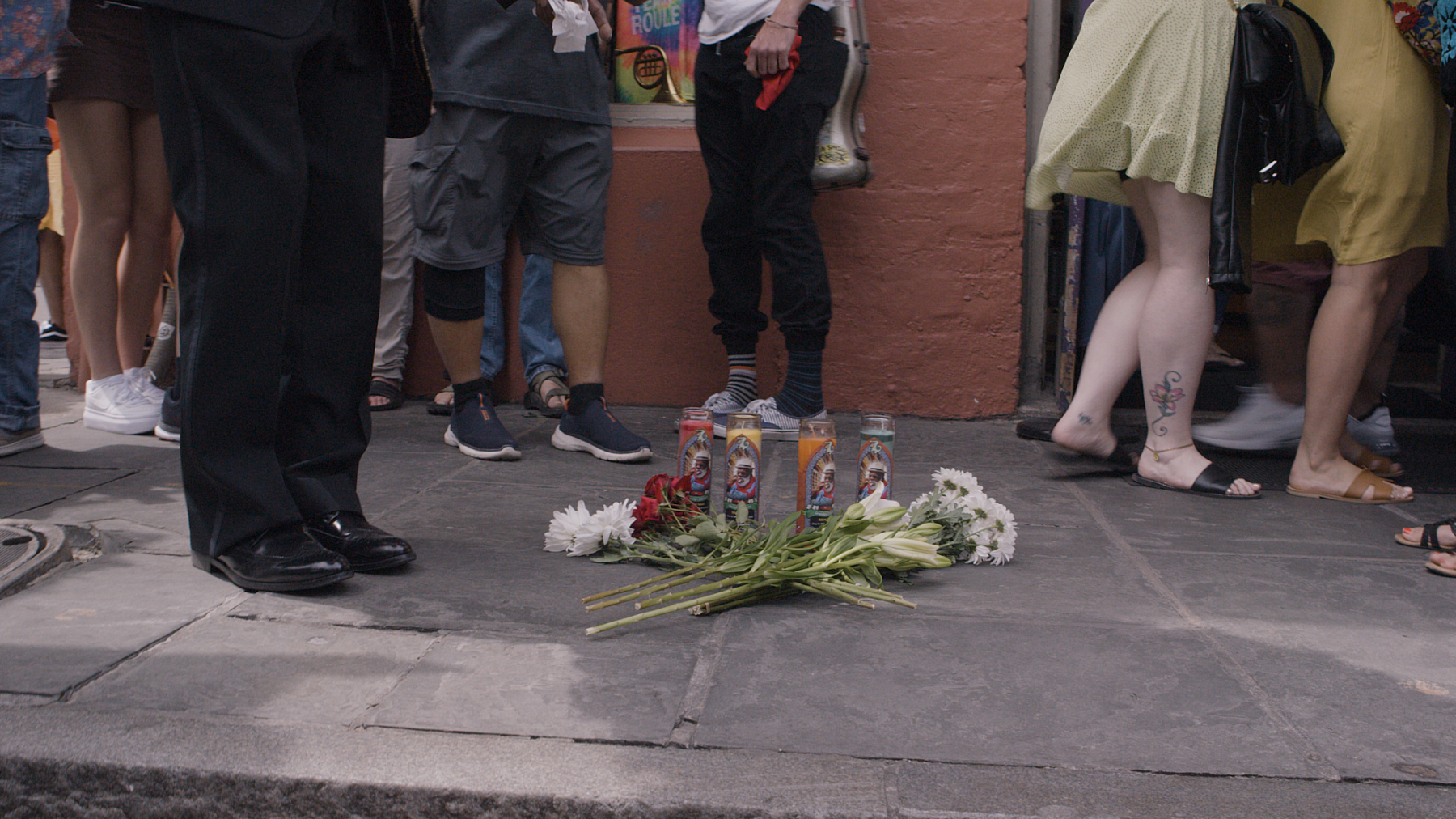 Watch the Grandpa Elliott Celebration Of Life, a tribute to the legacy of Grandpa Elliott Small and his influence on the Playing For Change Movement.
Get Grandpa Elliott's exclusive album Sugar Sweet.
"Grandpa Elliott changed the world from the inside out because he changed hearts, he made people care more and have a better life, and I think that's the best gift that you can give…he lives in our hearts and in our souls forever, we love you grandpa."
-Mark Johnson

In the loving memory of Grandpa Elliott Small

Become a member or login to comment