Inside "Tantas Tierras" by Manu Chao | Behind the Song Around The World
Tantas Tierras | Manu Chao | Song Around The World | Playing For Change

Manu Chao is joined by Carlton "Santa" Davis, legendary Jamaican drummer known for his work with Bob Marley & The Wailers, Gambeat, a renowned French bass guitarist who played with Manu Chao for 25 years, along with extraordinary musicians from nine countries in this Song Around The World version of "Tantas Tierras," a song that introspectively speaks about precarious conditions and the challenges we face in our world.
Lyrics Spanish:
[Verso 1]
Tantas tierras en el mundo
Tantos mares por nacer
Tanto viento en mi cabeza
Yo ya no sé más lo que hacer
Tantos locos en un loco
Cuantas malas por vencer
Tanta gente sin saber
La que algún día va a caer

[Verso 2]
Tanta luz en el hogar
Tantas risas por llorar
Tantos miedos en la noche
Cuantos barcos por quemar
Tantos bares en el mundo
Cuantos vasos por caer
Y aquí sigo sin saber
La que algún día va a caer
La que algún día va a caer
[Verso 3]
Tanto pueblo ahí en el paro
Tanta gente salió a hablar
Tanto ruido en mi cabeza
Tanta paz por еncontrar
Cuantos clavos a mi puerta
Cuantos clavos a mi puerta
Todo el mundo sin saber
La que algún día va a caer
Lyrics English:
[Verse 1]
So many lands in the world
So many unborn seas
So much wind in my head…
I no longer know what to do
So many crazy people in one crazy person
how many bad to beat
So many people without knowing
the one that one day will fall.

[Verse 2]
So much light at home
so many laughs to cry
so many fears at night
so many ships to burn
So many bars in the world
how many glasses to fall
And here I still don't know
the one that one day will fall
the one that one day will fall
[Verse 3]

So many people are unemployed
So many people are using their voice
a lot of noise in my head
a lot of peace to find
So many nails in my door
So many nails in my door
So many people without knowing
the one that one day will fall

Meet some of the artists behind the song and learn how the Playing For Change crew met them along the way!

It was a rainy day in Barcelona along the waterfront as 10 or more musicians gathered under a large umbrella to jam. While the PFC crew was shooting and recording, they noticed a particular man standing just beyond the group of musicians, not playing but only listening. Within minutes, that man picked up a guitar and stepped in to jam with the group. When he began to sing, the crew immediately recognized the man to be famous singer and activist Manu Chao. Manu's unbelievable energy and love for music brought the team back to Barcelona years later to capture his first performance with PFC on one of our Songs Around The World, "One Love."

Since that day, Playing For Change has been recording multiple songs with Manu Chao, sometimes traveling and bringing music, as well as connecting with multiple marginalized communities.
Check out some of our Songs Around The World featuring Manu Chao!
Soul Rebel featuring Bunny Wailer and Manu Chao | Song Around The World | Playing For Change
Seeds of Freedom feat. Manu Chao | Playing For Change | Song Around The World

Clandestino feat Manu Chao | Playing For Change | Song Around The World

Gambeat (Jean Michel Dercour)

Recognized by many Spanish news outlets as one of the most impressive bassists and live performers, Jean Michel Dercour has more than 25 years of experience working with Manu Chao.
Their paths crossed when the French band Mano Negra, originally founded by Manu Chao, Antoine Chao (trumpeter) and Santi Cassariego (drummer), needed more musicians. They collaborated with another contemporary group called Dirty District to record Mano Negra's first LP, Patchanka.
Mano Negra - Mala Vida (Official Music Video)
Mano Negra kept collaborating with other bands, looking for more alternative sounds, however, when he met Gambeat in the last formation of the band, Manu realized it was all they needed. Gambeat also accompanied Manu on Radio Bemba, his first solo live album and throughout his solo career.
In an interview with the Spanish journal Nueva Tribuna, Gambeat talked about performing in front of a big crowd of people:
"With Manu we have done great things, but for me it is the same in front of ten or a hundred thousand. You have to have the same attitude. We have never abandoned small rooms, because you can't forget where you come from. When I arrived in Paris with my double bass and my bag of clothes, I played for five years in the subway. That will always go with me."

Born in Kingston, Jamaica, Carlton Davis is recognized as one of the top reggae recording and live drummers in the world. He is known for playing with bands like Bob Marley & The Wailers, The Aggrovators, Soul Syndicate and Roots Radics, as well as reggae artists like Jimmy Cliff, Black Uhuru, Burning Spear, Big Youth, The Wailers, Peter Tosh, Andrew Tosh, Wailing Souls, Ini Kamoze, Big Mountain, Michael Rose and Ziggy Marley.
Watch this drum solo by Carlton "Santa" Davis.

From the beginning, Afro Fiesta has embraced a powerful vision: using music to educate and inspire audiences to find solutions both for their native Congo and for all of humanity.
Mermans Mosengo and Jason Tamba both left their native country of the Congo more than 15 years ago in search of a better life. When they met for the first time in South Africa, they discovered that their music styles matched perfectly with different influences such as roots reggae, makossa, and Congolese rumba, they then decided to form the band Afro Fiesta.
Recommended: Inside West Africa's Griot Culture | Mark's Park & Prince Diabaté
The group's self-titled debut album was released in 2005 and since then they have performed at numerous music festivals including Jazz on the Rocks, Joy of Jazz, OBZ Festival, Light Festival and Africa Day Celebrations.
Read the full interview from the Irie Magazine here.
"The songs of my ancestors ricochet through the wind, and the smoke is rising from the words I and I sing: Music is my ammunition, Fire Down Babylon."
-Afro Fiesta, Music Is My Ammunition

Already a member? Download Music Is My Ammunition for free here.

Watch our latest exclusive PFC videos featuring Afro Fiesta!
Neria | Chris Bakalanga ft. Afro Fiesta | Live Outside | Playing For Change
Wish You Were Here | Afro Fiesta ft. Twanguero & I-Taweh | Live Outside | Playing For Change
Knockin' on Heaven's Door | Afro Fiesta w/Twanguero & I-Taweh | Playing For Change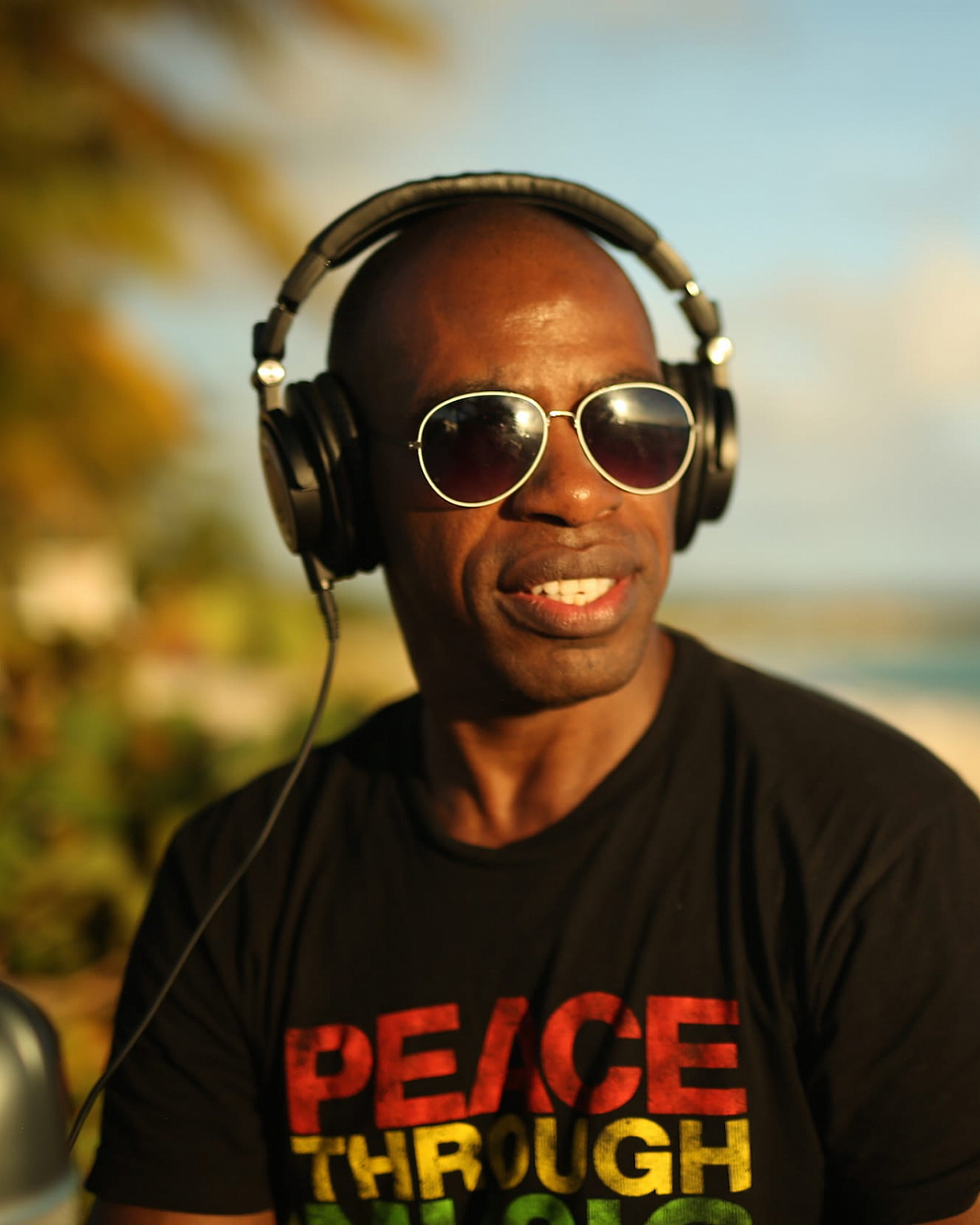 PFC first met Paulo Heman when the band performed at the Rio+20 Summit United Nations Conference on Sustainable Development, an international conference on sustainable development aimed at reconciling the economic and environmental goals of the global community, that took place in Rio de Janeiro in 2012.
Pemba Laka | Playing For Change | Songs Around The World
The band wanted to incorporate Brazilian musicians into the PFC performance and Paulo played percussion. Since then he has been our friend and soul brother, joining the PFC Band on the 2014 Brazil tour as a percussionist and also featured on many Songs Around The World included on our album PFC 3.

Arouna Diarra is an accomplished n'goni & balafon player from Burkina Faso, West Africa.
Performing a tradition of folk songs reflecting topics from war to building love for one another, Arouna sings with spirit, nostalgia, and great joy, in his native language, Bambara.
Listen to this version of "Dunia" by Arouna Diarra
He plays the kamale n'goni, a 14-string harp-like instrument (which he makes himself), with a melodic and percussive sensibility. His live performances often welcome a diverse group of musicians performing as The Ancient Roots Band. Musicians frequently joining Arouna onstage include percussionist Biko Casini and bassist/guitarist David Brown of Rising Appalachia.
Don't miss this member-exclusive version of "Soul Rebel" by Biko & Arouna.
Mark's Park EP7: West Africa Night featuring Biko & Arouna | Playing For Change

Formed in the city of Guadalajara Jalisco on May 1st 2009 by the trumpeter Alfredo Madrigal Oregel, he was born in Tuxcueca Jalisco, and stood out in the musical field from a young age.
His love for the regional Mexican music genre led him to found his own mariachi named "Mariachi Madrigal," the group is formed by Alfredo Madrigal Oregel and Pedro Aguayo on trumpets, and Jesús Cervantes and Martín Díaz on the violin.
Their love for Mexican culture and professionalism are some of the hallmarks that have kept them active to this day.

René Lacaille is the master of the rhythms of l'Île de la Réunion, a volcanic island paradise located deep in the southwestern Indian Ocean.
René Lacaille and L'ironie du son "Caloubadia"
As early as age seven, he learned how to garner audience attention when he accompanied his father to perform at weddings and dances throughout the island's many towns. This type of learning was rigorous training because the musicians had to be versatile and capable of playing the different types of music and a mix of songs. In result, René's talent and curiosity led him to master the bongos, drums, accordion, guitar, and saxophone as well as learning new music styles like flamenco, salsa, twist, rock, jazz, and fusion.

Natasha Arizu is an Argentinian artist who has been influenced by music since her very first steps. Her studies bring together a wide range of musical formations coming from schools, universities, workshops and private tutors in diverse countries.
Natasha Arizu - "Caribe" from Michel Camilo
As a professional pianist, producer and composer; she keeps herself busy working both with live performances and music composition for audiovisual arts, delivering high quality results that show passion, attention towards detail and a strong ability to tell stories without words.
In 2023, Natasha started working and composing the soundtrack for the movie "El maestro que prometió el mar" (The teacher who promised the sea,) a drama based on the life of teacher Antoni Benaiges, from Mont-Roig del Camp who in 1935 was assigned to the public school of Bañuelos de Bureba, where he transformed the life of his students despite protests from some residents.

Did you know any of these artists? Which behind the scenes from our Songs Around The World would you like to read about next?

Become a member or login to comment