Musician Spotlight | I Still Haven't Found What I'm Looking For | SATW
In honor of the International Day of the Disappeared, we released our Song Around The World "I Still Haven't Found What I'm Looking For," in collaboration with the International Committee of the Red Cross (ICRC)
This video features over 40 extraordinary musicians from 13 countries who played several instruments and combined their magnificent voices.
Meet some of the artists behind this Song Around The World!

Amaan Choir (Amaan XXI) - Vocals
The Amaan Choir represents the culture and religions of the eastern side and utilizes music to spread a message of peace and love. The choir was established in 2012 under the name "Amoun," and under the umbrella of the National Music Conservatory in Amman, Jordan.
In 2020, as the world underwent a drastic change, the Amaan Choir was also subjected to new ways of learning and connecting virtually. The choir never stopped, but rather updated its singing, learning and practicing over Zoom, thus changing its name to Amaan XXI.
Between 2 Worlds 1 - Amaan choir (Andalusian Songs)
Amaan XXI began with 16 singers in 2012, however within four years of of becoming independent, it was a platform that succeeded in recruiting and training over 100 singers, performing together and working on more than 60 musical pieces in more than 16 languages; Arabic, English, French, Italian, German, Greek, Chinese, and some ancient languages like Aramaic, Cyrianah, Byzantine and Pharaonic in over 30 concerts.
In 2016, Amaan XXI Choir participated in ChoirFest Middle East in Dubai and won the best dynamic choir award.
Visit the Amaan Choir website: https://www.amaanacademy.com/the-choir

Chris Pierce gained national prominence with "We Can Always Come Back To This." His hit co-write aired on multiple episodes of the #1 NBC primetime series This is Us, then went on to peak at #1 on the Billboard Blues Chart, #12 on iTunes Top 100, and garnered nominations for "Best Song/Recording Created for Television" from The Guild of Music Supervisors and The Jerry Goldsmith Awards.
"We Can Always Come Back To This" - Chris Pierce
At age 15, Pierce developed a rare hearing disorder called Otosclerosis that led to the loss of hearing in one ear and partial deafness in the other, a setback that would deter many young musicians forever. The reality, however, fueled Chris' passion and determination all the more, forcing him to re-learn almost everything he had known prior to his condition. To Chris, music was and still is, an unconditional companion.
Playing For Change feat. Sara Bareilles, Chris Pierce & PFC Band | Song Around The World
Chris has done multiple headlining tours and has also performed on stage with or opened worldwide tours for: Seal, Cold War Kids, B.B. King, Al Green, Sara Bareilles, Rodrigo y Gabriella, Jill Scott, Toots and the Maytals, Colbie Caillat, Buddy Guy, Keb' Mo', Blind Boys of Alabama, Aaron Neville, Jamie Cullum, and others.
Listen to his albums and singles here: https://www.chrispierce.com/

Daniel Lanois - Pedal Steel Guitar, Vocals
Whatever you're listening to – whether it be acoustic or electronic, roots or futurist, underground or pop – if you listen closely, you'll hear traces of the sonic signatures of Daniel Lanois. And what's more he's still experimenting as eagerly as he ever has.
Daniel Lanois & Heavy Sun - 'That's The Way It Is'
Born in Hull, Quebec, on September 19, 1951, Lanois moved to Hamilton at age 10. He created his first makeshift studio in the basement of his mother's Ancaster, Ontario house at age 17. There was a strong musical foundation from the beginning: his father played fiddle, his mother sang, and there were regular family gatherings where live music was at the center of things. "We didn't have money to go out," he explains, "and there wasn't too much happening, so what we'd do is have get-togethers where everyone – uncles, aunts, anyone in the wider family – played music together, it was just what we did."
This put him at the heart of a living, breathing roots and folk music tradition, even as he was discovering his own tastes from the pop culture of the time. As his childhood went on, he soaked up Motown, R&B and rock'n'roll, then the psychedelic explosion, and by the time high school was approaching, he was already fixated on music as the only game worth pursuing.
In 1987, he was named producer of the year at the JUNO Awards, and in 2005 Daniel was Inducted into Canada's Walk of Fame. He also co-produced U2's "Beautiful Day" along with Brian Eno.
Read the full biography here: https://www.playingforchange.com/artists/daniel-lanois
Daniel Lanois: NPR Music Tiny Desk Concert

Glen David Andrews Band - Drum Ensemble

John Cruz - Acoustic Guitar, Vocals

Although John grew up in Hawaii, it wasn't until he moved to the East Coast in 1983 that he developed his own style as a singer-songwriter. During his 12 years in the Northeast, John cut his musical teeth in subways, coffeehouses and bars in New York's Greenwich Village, as well as in the clubs and local haunts from Martha's Vineyard to the Boston area.
John returned to Hawaii in 1995 to help his brother Ernie record his album. At the time, Ernie was in the immensely popular band, the Ka'au Crater Boys. He invited John to play bass with them and to play his own songs during their shows. The exposure to large crowds gave John's music a substantial fan base before it was even recorded. When his first album, Acoustic Soul was released in 1996, it made an artistic and commercial impact like few other recordings in Hawaiian musical history.
What Good Am I | John Cruz & Michael Ruff | Live Outside | Playing For Change
In 2005, John added a Grammy Award contributor to his list of honors. His original song "Jo Bo's Night" was featured on the compilation CD Slack Key Guitar Volume 2, which won the first Grammy ever awarded for Hawaiian music. He played 14 shows at the prestigious SXSW (South by Southwest) music festival in Austin, Texas in March 2009, as one of the first Hawaiians ever invited to showcase there. John headlined four galas during Barack Obama's inauguration and recently performed for and met with the President during a visit to Hawaii.
John has distinguished himself as one of the most talented artists that has ever come from Hawaii. He was named the Best Singer Songwriter by Hawaii Magazine in 2008.
It's Time To Build A Bridge - John Cruz
Listen to more of his singles here: https://www.johncruz.com/

Louis Mhlanga - Muted Guitar

A highly accomplished musician from Zimbabwe. Louis Mhlanga is a renowned guitarist, songwriter, producer and a jazz artist who has collaborated with the PFC Band numerous times, as well as recording soul-warming Live Outside sessions in Shona language, the mother tongue of 75% of the people of Zimbabwe.
When the PFC crew traveled to Johannesburg, Lesego Rampolokeng, their guide told them about his good friend Louis Mhlanga, whom he described as a more electrifying guitar player than Jimi Hendrix. Lesego called him and set up a meeting with him, after telling him about PFC and what our vision was, he said the only time he had available was right then, so he gave the crew directions to his place and they recorded him in his backyard.
Zvinoshamisa | Louis Mhlanga | Playing For Change | Live Outside
"My music is just an expression of my experiences and the connection I have with day-to-day events," says Mhlanga. "It is also about the happiness I feel when I am able to reach other souls through music."
Maria | Louis Mhlanga | Playing For Change | Live Outside

Paulo Heman - Surdu, Shaker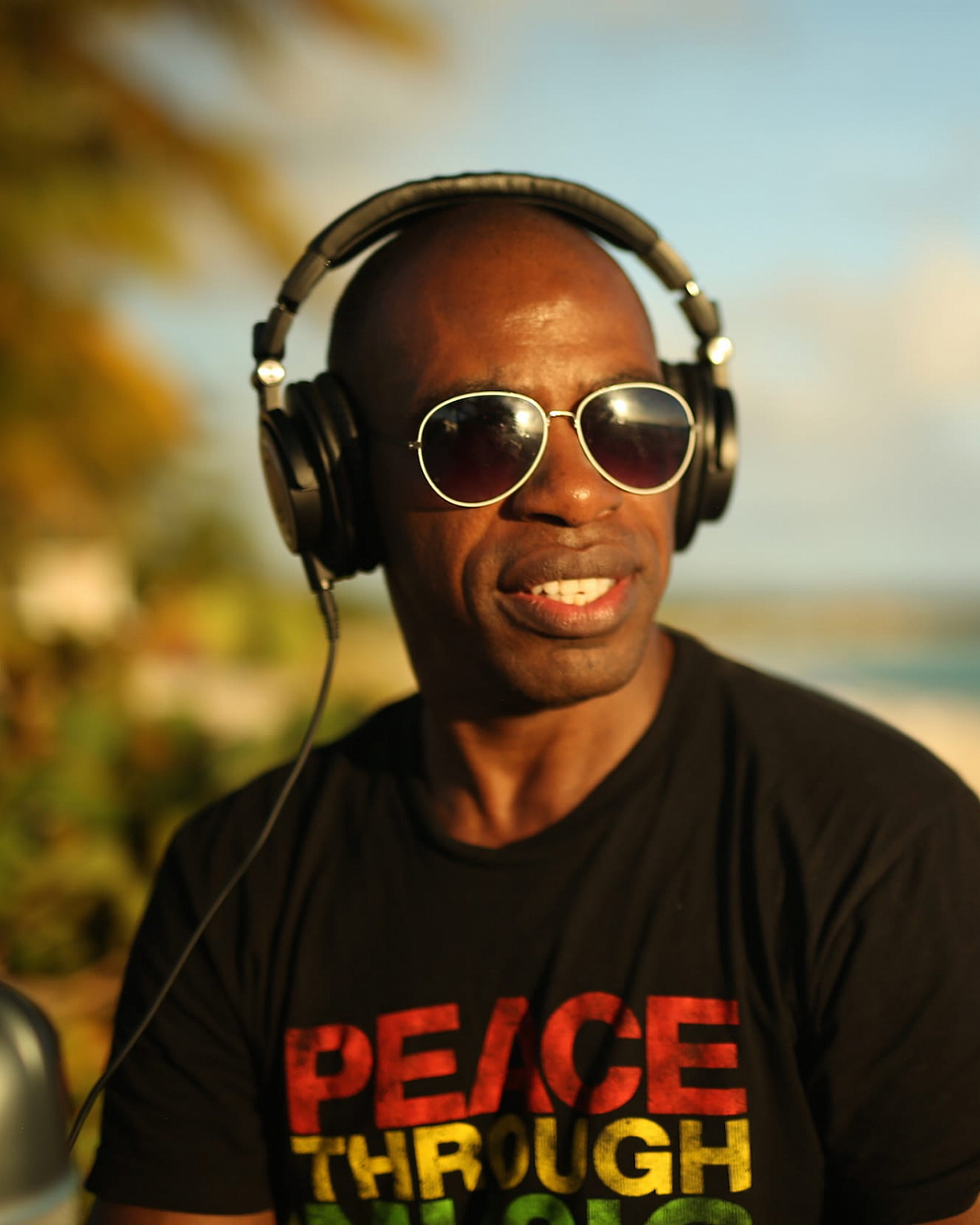 Paulo Heman was born in Bahia, Brazil, and has been a musician since the age of 14. He plays afoxe and pandeiro and has played and recorded with some of the greatest artists in Brazil, including Elba Ramalho, Pepeu Gomes, Chico Buaque, Djavan, and others.
Paulo Heman was born in Bahia, Brazil, and has been a musician since the age of 14. He plays afoxe and pandeiro and has played and recorded with some of the greatest artists in Brazil, including Elba Ramalho, Pepeu Gomes, Chico Buaque, Djavan, and others.
Oye Como Va ft. Carlos Santana & Cindy Blackman Santana | Playing For Change | Song Around The World
Prince Diabaté hails from a prominent Malinke family from Guinea, West Africa. He learned his art from his father, Djéli Sory Diabaté. Breaking with tradition, Djéli Sory also taught Prince's mother to play kora and the young boy became an exceptionally early starter by accompanying his parents to their concerts throughout West Africa. At the age of nine, he caught the attention of the former President of Guinea, the late Ahmed Sekou Touré, who enrolled him into the national music school.
Prince Diabaté - Sabou
Considered to be one of the leading kora players of his generation, Prince Diabaté brings not only total mastery over his ancestral tradition, but a commitment to renew it through fresh ideas and exchanges with musicians from many cultures. His years in the USA have produced collaborations with artists and groups as diverse as The New Mexico Symphony Orchestra, Adam del Monte (Flamenco), Paul Livingstone (sitar) and Grammy winners Ozomatli (Hip-Hop/Latin rock.) The musically adventurous griot has incorporated reggae, rap and blues into his work and lately has adapted the music of the Wassolou people to his repertoire, which he plays self-taught on the kamelen n'goni.
Read the full bio here: http://www.princediabate.com/pages/bio.html

Roopak Naigaonkar - Sarod

Roopak hails from a family where music was always appreciated. At the age of nine, he was introduced to the sound of sarod by his father, Dr. Anand Naigaonkar, he was drawn to the exquisite tone of sarod almost instantly and for the past 13 years he was trained by sitar maestro Pandit Ravindra Chary.
Raag Miya Ki Malhar | Bole Re Papihara | Triveni | Sarod Harmonium Tabla
Roopak started giving public performances at the age of 12, since then he has presented his art at various music conferences. Along with being true to the classical format, Roopak has also been involved in dubbing sarod for several bollywood movies (e.g. Ludo, Kalank, RAW), short films, solo albums, commercials, etc. He has worked for various music directors such as Pritam, Atul Raninga, Bappi Lahiri to name a few.
Recommended: check out our featured blog about the master of tabla Zakir Hussain.
Tushar Lall has made Indian classical music appealing to young generations on a global level by molding them with Hollywood scores. Featured by Forbes, Rolling Stone, BBC, ABC News and with over 50 million collective views on YouTube, Tushar's work has been called honorary and outrageously great by international superstars like - Imagine Dragons and Emmy nominated composers like Michael Price.
Pink Floyd Music | Indian Tribute | Tushar Lall (TIJP)
Lull is a national award winner who has used music to transform schooling in slums of Asalfa, to telling a million people that "If a sitar is capable of playing "Raga Bhairavi," it is just as capable of playing the theme of 'Game of Thrones.'" He's on a mission to take Indian classical roots to a global level.
Speed of Sound and Clocks (Coldplay)| Indian Tribute | Tushar Lall
Did you know any of these artists? Which artists would you like us to record for our next Song Around The World?

Let us know in the comments on our social media!
One Love,
Playing For Change

Become a member or login to comment