Behind the song "Skin Deep"
Playing For Change and Buddy Guy united to record and film his anthem, "Skin Deep," across America.
The song includes over 50 musicians from coast to coast featuring Buddy Guy, Tom Morello, Billy Branch, Chicago Children's Choir, and Roots Gospel Voices of Mississippi. Originally, this was going to be a song across Chicago to bring light to all the violent shootings across the city but as time marched on, along with various shootings across our country, we realized we needed to expand our vision and use this song as a tool to unite our divided nation.

Buddy Guy talks about the inspiration behind "Skin Deep:"
"Well, what happened was, I was between nine and 11 years old. We didn't have electricity, and she was combing her hair in the mirror — matter of fact, I speak to her onstage every night before I play this song — one afternoon when the sun was going down, and I peeped at her in the mirror and I said — I was just playing — 'Mama, you good-lookin'. And she said, 'Son, that's only skin deep.'
I was on the bus talking with my producer and he said, 'Man, you write songs without even knowing it,' and he was noting down what we were talking about and when we got to the studio he came up with this song. You know, you take a person down to the skeleton, down the bones — you can't tell if they were black or white."

If you take a close look (and listen) Buddy is not playing a typical electric guitar in the song:
"I'm always trying to do something with the blues to keep it alive. You do everything you can to make the music something that people can get at. So I'd heard the sitar on a Stevie Wonder song ["Signed Sealed Delivered" and "I Was Made to Love Her"], and when I found out they'd made one into a guitar, I figured, "Well, I'm gonna try one," and so I did."
Buddy Guy interview excerpted from people.com

"Skin Deep" Song Across America
Incendiary rock guitarist and acoustic troubadour Tom Morello, known for his innovative guitar solos and thunderous chords, is a groundbreaking artist whether in his solo career or as an original member of the rock bands Rage Against the Machine and Audioslave, two acts responsible for multiple Grammy Awards and a combined 30 million albums sold worldwide. He's released three solo albums as The Nightwatchman and formed the band Street Sweeper Social Club with Boots Riley of The Coup in 2009. Morello has also been recognized by Rolling Stone magazine as one of the "100 Greatest Guitar Players of All-Time (#26)."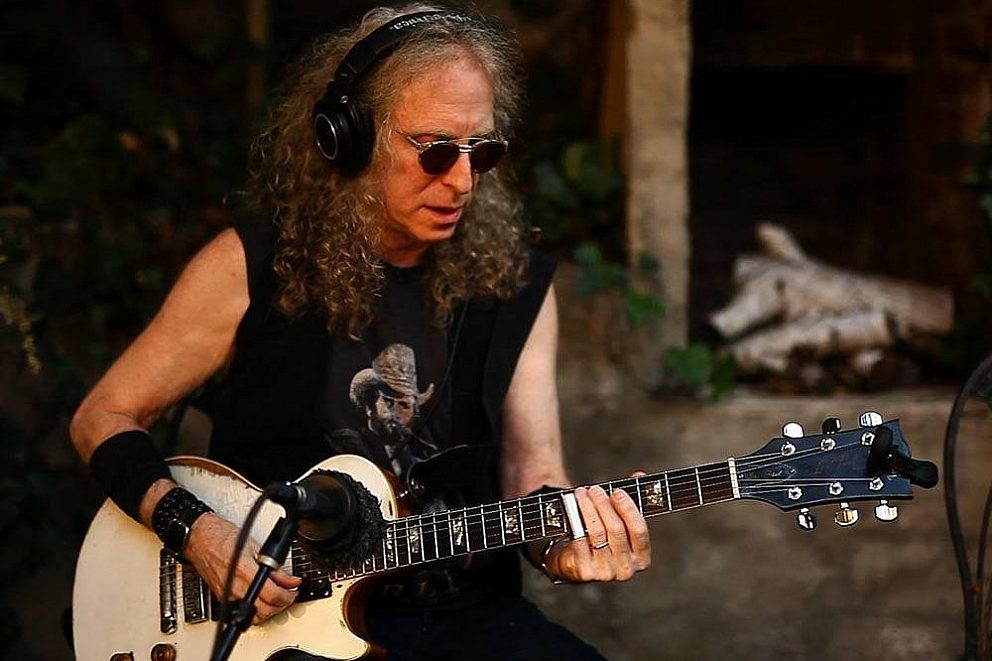 Waddy Wachtel is one of the most well-known and respected performers in the music industry. His career as a guitarist, producer, and composer has spanned many decades. From his early beginnings in the L.A. music scene in the 1970's playing with such artists as the Everly Brothers, Linda Ronstadt, James Taylor, Warren Zevon, Bonnie Raitt, Randy Newman, Don Henley and Jackson Browne – to playing and writing with Keith Richards in the X-Pensive Winos – to his recent work as musical director, lead guitarist and vocalist for Stevie Nicks – he's ventured into such creative fields as composing his own songs and writing musical scores for films.

Vasti Jackson and the Roots Gospel Voices of Mississippi
Rooted in the music of Mississippi, and Louisiana Vasti Jackson recorded on B.B. King's Grammy award-winning Blues Summit in 1994. In the 1980s and early 1990s, Vasti was session guitarist for Malaco Records (Mississippi) and Alligator Records (Chicago). Musical director, and guitarist ZZ Hill, Johnnie Taylor, Denise LaSalle, Little Milton, Bobby Bland, and Swamp queen Katie Webster. He also worked with gospel greats – including the Williams Brothers, The Jackson Southernaires, and Daryl Coley.

Visit playingforchange.com to discover more about this song.
"Skin Deep" is the first song from our Listen to the Music series — our newest body of work comprising 12 new Songs Around The World and featuring Buddy Guy, The Doobie Brothers, Warren Haynes, Dr. John, Jack Johnson, Preservation Hall Jazz Band, and many more. All music in this series was recorded live outside with a mobile studio and features over 200 musicians from 25 different countries. The album will be released on April 20th, 2018 (pre-order available now), with one new video from the series dropping every month!
100% of Playing For Change's profits from this album will go to the Playing For Change Foundation, helping to support music education across the globe. Listen to the music; change the world!

Become a member or login to comment