James "Hutch" Hutchinson grew up in Cambridge and Somerville, Massachusetts. He hung around the clubs in Harvard 
Square and Boston in the early and mid 1960's during the folk and blues revival that took place there and in the late 1960s attended some classes at Berklee School of Music. Boston and Cambridge were great places (as they still are) for seeing, hearing and playing many different types of music from around the world. As a pre-teen he had sung and played some guitar and mandolin in some bluegrass bands, but zeroed in on the bass at age 12 or so after seeing Wilson Pickett and his great touring band in the mid 1960s. Throughout High School, "Hutch" played electric and acoustic bass in a variety of bands in the New England Area.
Moving to the San Francisco Bay area almost immediately after graduating high school, he played in some jam bands in Santa Cruz and some Latin bands in the Mission District of San Francisco, eventually meeting John Cipollina of Quicksilver Messenger Service, Grateful Dead percussionist Mickey Hart and Grateful Dead engineer Dan Healy, all of whom sort of adopted him in a musical sense.
"I worked on sessions of all types at Mickey's Ranch and playing gigs around the Bay Area while living in Mill Valley, CA. and in the early 1970s ended up playing with John Cipollina in a band called Copperhead, touring and recording almost daily (actually nightly) and doing one self-titled Copperhead album for Columbia Records."
"One night I got a call from a friend who was working on some sessions way down in Central America and who wanted me to come down there for about 3 weeks for some recording dates! I stayed for 18 months working in the studio in a number of countries with a number of different latin artists and absorbing the music and the culture as well as venturing into the mountains and the rainforest on my off days! The Bay area violinist Sid Page came down at my prompting and we put together a latin jazz fusion group which we named The Point, recorded some in Guatemala and El Salvador with some of the great musicians available there and eventually brought the band to Austin, Texas, where after playing many an opening slot at The Armadillo World Headquarters, won top Jazz Group in what I believe were the very first Austin/Texas Music Awards!" The year was 1977!
In Austin, having been introduced to The Meters by a mutual friend, he one day got a call from Art and Charles Neville. "Art and Charles came to my home in Austin and the next thing I knew I was moving back down to New Orleans (where I had spent some time in my teen years) to play in the Neville Bros. Band, whom I worked with on and off for the next five years or so as well as working with many other New Orleans musicians from Jesse Hill and Huey Smith to Earl King, The Lastie Brothers, James Black, Professor Longhair, The Wild Tchoupitoulas and James Booker, amongst others!"
In 1981 on the Rolling Stones Tattoo You Tour, on which The Neville Brothers Band were opening a number of shows, "Hutch" struck up a friendship with their keyboardist Ian McLagen, who introduced him to Bonnie Raitt in the French Quarter of New Orleans in May of 1982! In mid 1983 he moved to Los Angeles at the urging of Al Kooper and Mac Rebennack. Not long after he arrived, he joined Bonnie's band in a whirlwind, when her bass player left only three days before a tour and at the prompting of Ian McLagan, offered his services to her. He's been recording and touring with her ever since.
He's also enjoyed a very rewarding and interesting career as a studio musician working with The Neville Brothers, Brian Wilson, Ringo Starr, Al Green, B.B. King, Crosby Stills and Nash and Crosby, Stills, Nash And Young, The Chieftains, Boz Scaggs, Joe Cocker, Elton John, Jackson Browne, Taj Mahal, Keb' Mo', David Crosby, Ziggy Marley, Hank Williams Jr., Alejandro Escovedo, Pops Staples, Merle Haggard, Toots Hibbert, Delbert Mclinton, Bob Seger, Kathy Mattea, Garth Brooks, Lyle Lovett, Tanya Tucker, The B 52s, Etta James, Maria Muldaur, Ivan Neville, Willie Nelson, Pattie La Belle, Vince Gill, Bryan Adams, Ryan Adams, Randy Newman, The B-52's, Anne Murray, Colin James, Jann Arden, The Proclaimers, Stevie Nicks, Ritchie Sambora, Roy Orbison, Jerry Lee Lewis and many other artist's as well as on numerous film and television projects!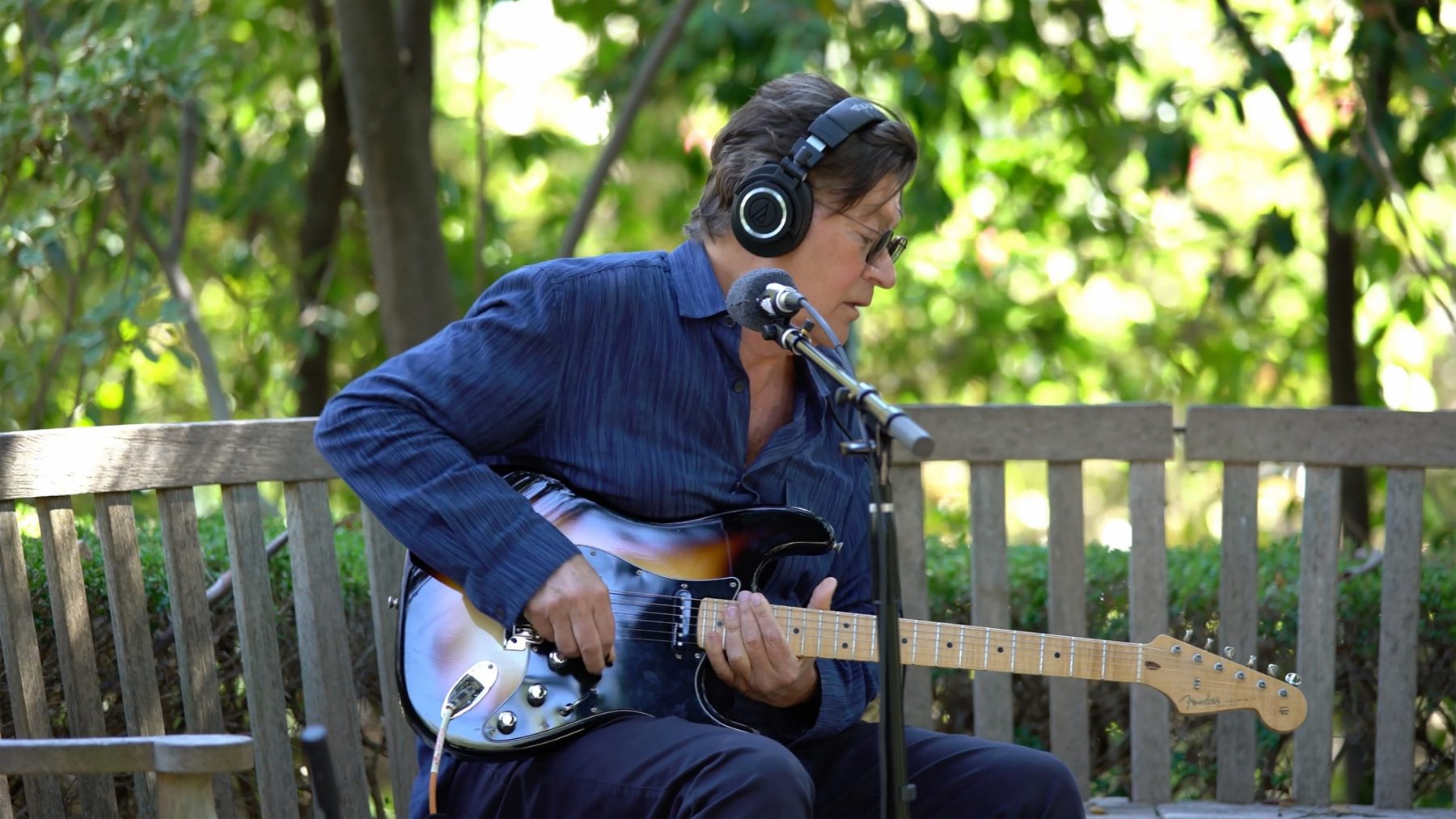 The Weight featuring Robbie Robertson and Ringo Starr | Song Around The World
"Peace Train" featuring Yusuf / Cat Stevens | Song Around The World