Born in 1976, Jake Shimabukuro is a Hawaiian composer and ukulele virtuoso that combines elements of jazz, blues, funk, rock, bluegrass, classical, folk, and flamenco in his music. He has written numerous original compositions, including the entire soundtracks to two Japanese films.
Shimabukuro's love story with music began when he was only four years old: his first ukulele lesson was given by his mother. Fascinated by the instrument, he kept playing for years and eventually began playing regularly at a local Honolulu café. Later, Shimabukuro was a founding member of Pure Heart, and played on the trio's first two albums before leaving to form Colon. In 2001, the ukulele player began his solo career, releasing Elaine Maru (In Memory Of) on Surfside Records that same year.
Well known in Hawaii and Japan at the time, Shimabukuro became famous internationally some years later, in 2006, when a video of him playing a virtuosic rendition of "While My Guitar Gently Weeps" was posted on YouTube without his knowledge and became one of the first viral videos on that site. By 2013, Shimabukuro had completely rewritten the book on the possibilities of the ukulele, and his skill on the instrument attracted the ear and attention of Béla Fleck, who has had Shimabukuro as both an opening act and as a sit-in guest with the Flecktones.
Shimabukuro's 2011 release, Peace, Love, Ukulele, topped Billboard's World Albums chart, and he followed it with Grand Ukulele, produced by Alan Parsons with orchestrations by Kip Winger, in the fall of 2012. His latest album, 2016's Nashville Sessions, was the product of only six days' worth of recordings, reflecting original compositions written on the spot and played with a new trio Shimabukuro assembled for the set.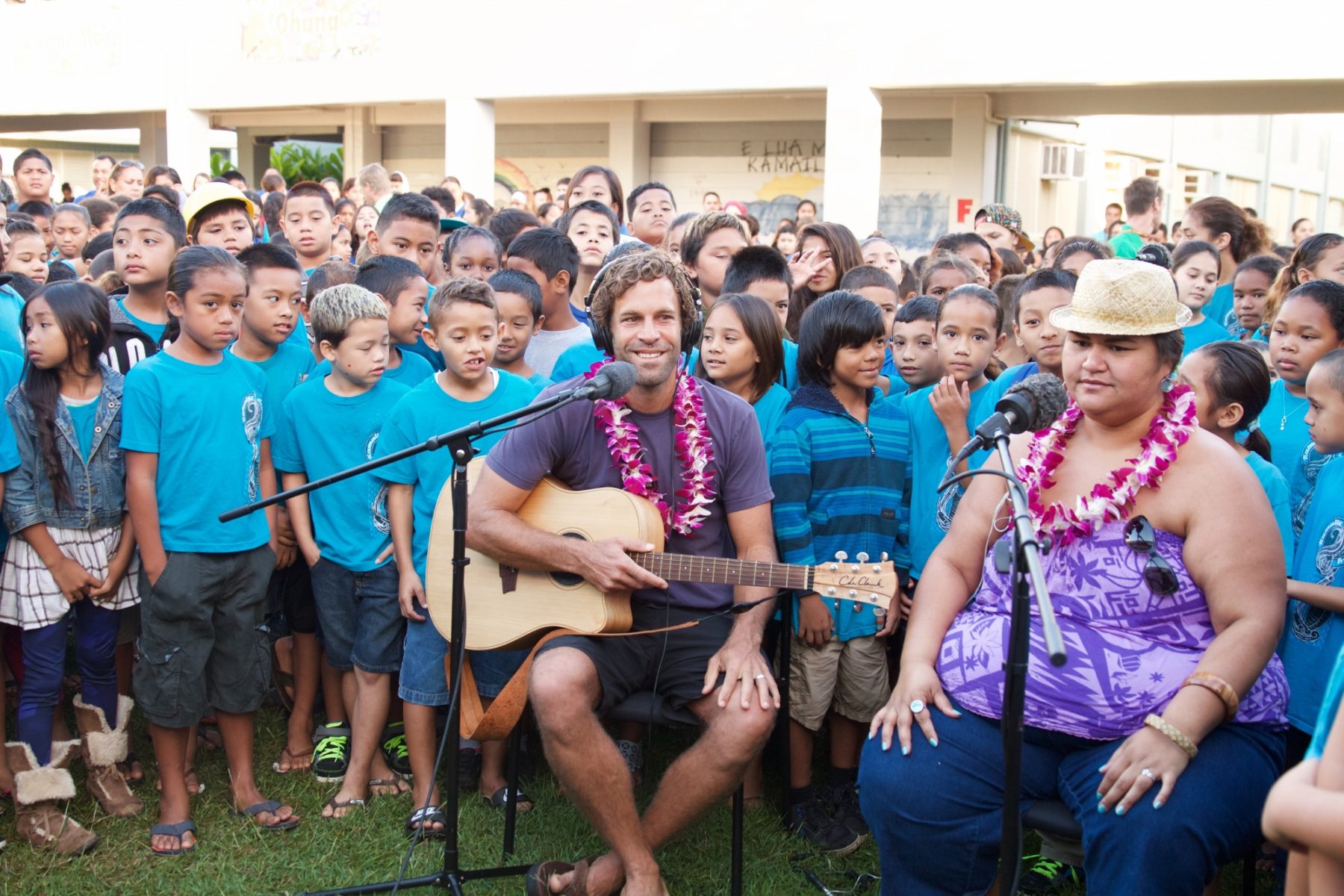 Everyday People | Turnaround Arts Collaboration | Song Across the USA
"Queen Bee" feat. Taj Mahal, Ben Harper & Rosanne Cash | Song Around The World