"Supreme Success Through Perseverance" by Mark Johnson.
The Playing For Change Band just completed its summer "United World Tour" in Europe and one very special show in Beirut, Lebanon. We have toured Europe for many years but this was the first ever PFC Band performance in the Middle East and we didn't take it lightly. As much as I prefer to avoid the world's stereotypes of where we can and should travel, I was concerned for the safety of the band and crew as we traveled to Beirut. The US State department clearly warns United States citizens should avoid travel to Lebanon but I remembered my father telling me it was once considered the "Paris" of the Middle East, full of life and culture.

I was determined to discover what life was like in this mysterious and potentially dangerous city. I contacted our local promoter, Amin Abiyaghi, and asked him to help us find some local musicians we could record/film for new PFC Songs Around The World as well as invite them to join our show and add some local flavor to our concert. He was more than happy to help me and so we began production through Skype and email; everyone seemed more than excited to join the PFC movement and support us in any way they could. We received our permits to film in and around Beirut and assembled an oud player, percussionist, and female violinist to join us as well as a great Lebanese singer named, Yuri Mrakadi. A small crew with cameras and our mobile recording studio traveled with me a few days before the band was set to arrive from Milan, Italy to Nice, France, and then onward to Beirut. I remember my heart was racing as we got closer to our destination as I was so curious about what type of place we would discover…
Since we started traveling the world with Playing For Change over 10 years ago I have personally traveled to about 50 countries but I never lose the excitement of discovering a new city, town, or village and seeing it through the lens of their music and culture. Beirut, the Land of the Sun, brought out more emotion than I can remember in quite some time. It was a trip of battling my own internal fear and outward propaganda that demonized a once-thriving city and made us feel unsure about our safety. Once the plane landed, it was too late to turn back and so we had to move forward a bit cautious but also full of excitement and determination to connect the world through music.

The next few days in Beirut were full of amazing people, food, music, and life experiences that will forever live inside our hearts and memories. The PFC band features 9 musicians from 9 countries and our Lebanese guests made it 10. The 1,000 plus crowd greeted us with loud applause and cheers as we took the stage and throughout the night you could see smiles, laughter, dancing, and singing—the ingredients essential for positive change and deep human connection. Our differences of religion, race, economics, and politics faded away and the music made us more united as people as we returned to the one group we are all a part of, the Human Race.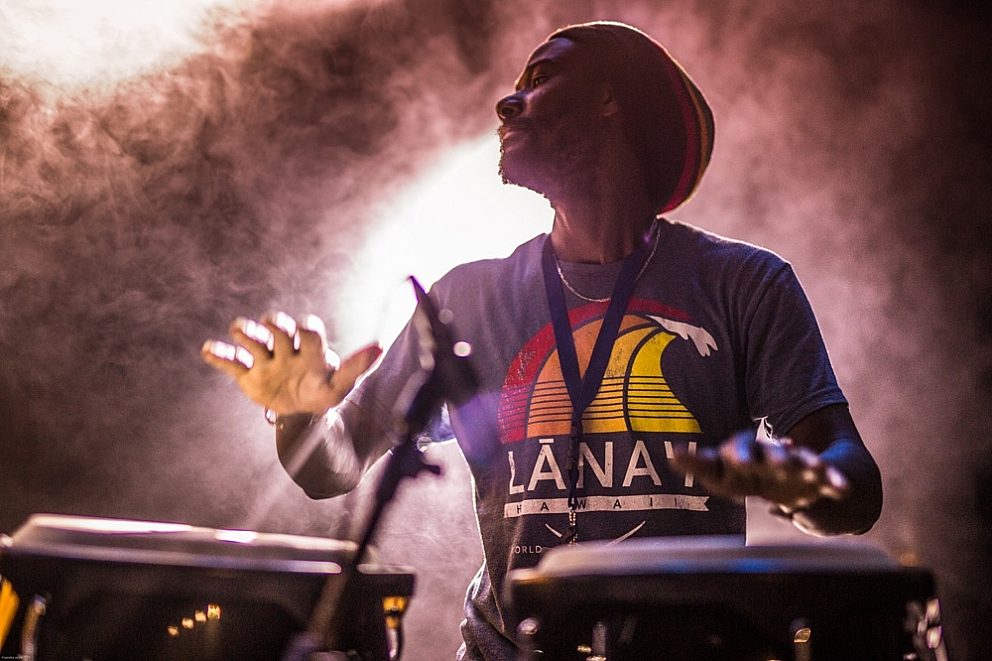 Thank you Beirut for your amazing hospitality and more importantly for your reminder that no matter how many things in life divide us, they are never as strong as the power of music to bring us together. We are all "United" people finding our way one heart and one song at a time.
One Love,
Mark Johnson
Become a member or login to comment