A TODOS OS MÚSICOS DO MUNDO!
Estamos felizes em convidá-lo a participar de nosso CONCURSO DE CAPA PFC3, onde você pode ser elegível para ganhar uma EDIÇÃO LIMITADA PFC3 Songs Around The World vinil.
Além disso, vamos DESTACAR SEU DESEMPENHO em nossa página do Facebook!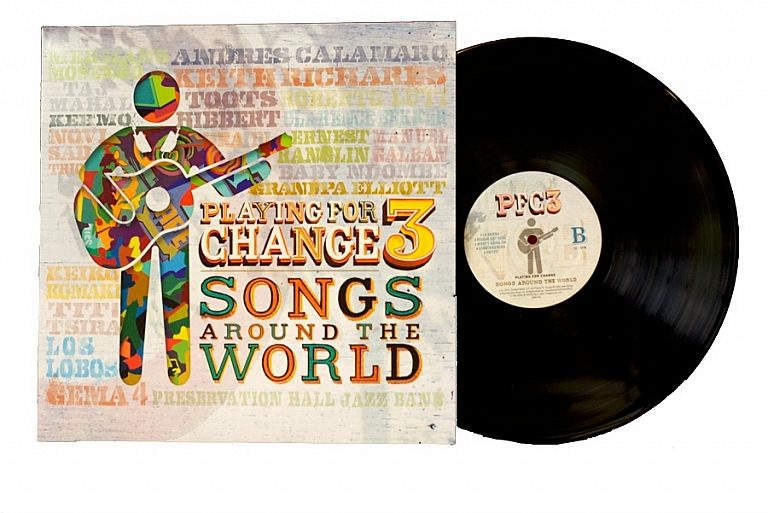 Você só tem de:
-Grave-se tocando uma versão cover de qualquer uma de nossas canções PFC3.
-Faça upload para o youtube e compartilhe em seu mural usando #ICoverForChange
-Envie-nos o seu link do youtube através de uma mensagem privada no Facebook.
-Todos os vídeos devem ser enviados até quarta-feira, 3 de fevereiro.
-Nossa equipe selecionará o vencedor e será anunciada na sexta-feira, 5 de fevereiro.
Playing For Change 3: Songs Around The World, é uma jornada musical com mais de 180 músicos de 32 países.
As músicas para escolher incluem:
-La Bamba -Words of Wonder
-Get Up, Stand Up -Reggae Got Soul
-Down By The Riverside -A Better Place
-What's Going On -Guantanamera
-Clandestino -United
Então pegue seu jammin 'on. One Love!
The Playing For Change Family