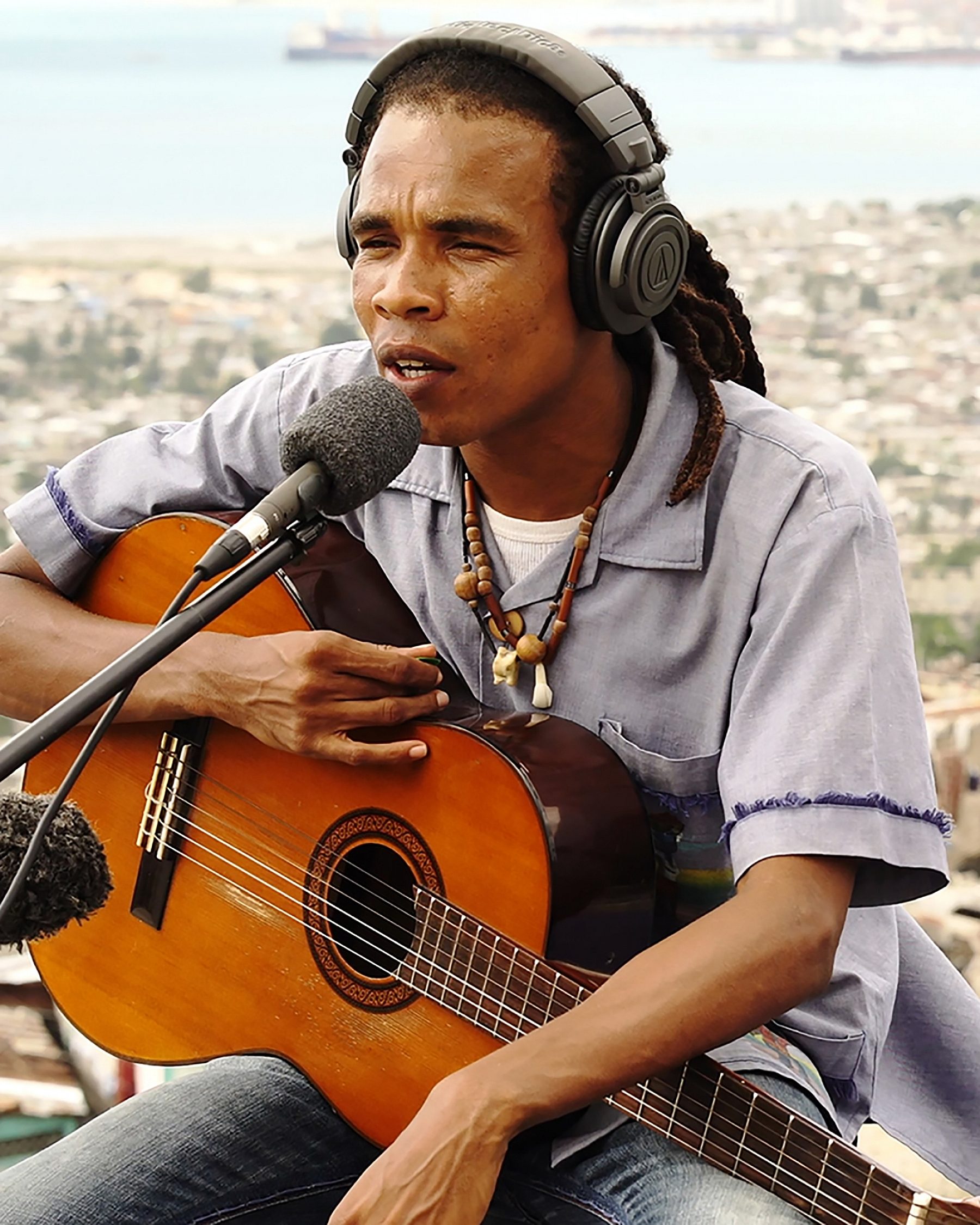 Jean-Francois Gay is an artist, musician, and actor from the favela of Tibwa in the Martissant neighborhood of Port-au-Prince, Haiti.
After seeing his older brother playing the guitar, Jean-Francois decided to learn himself. His father promised to buy him his own guitar but passed away in 1993 before being able to offer him that gift. Instead, Jean-Francois started playing by borrowing guitars from others around him. Since 1998 he has been writing his own music and it was only in 2007 that he was able to buy himself his first instrument.
Jean-Francois sings about youth, children, women's rights, the rights of the disabled, and peace: "I prefer singing to speaking. No matter the frustrations or difficulties I face, if I can sing I can make the world a bit better."
Reggae, country, roots, rock: "Most of my songs talk about bringing people together: the world needs to make a place for everyone."
Jean-Francois has performed across Haiti and on international radio broadcasts. In 2015 he opened for Enrico Macias during his two shows in Port-au-Prince.