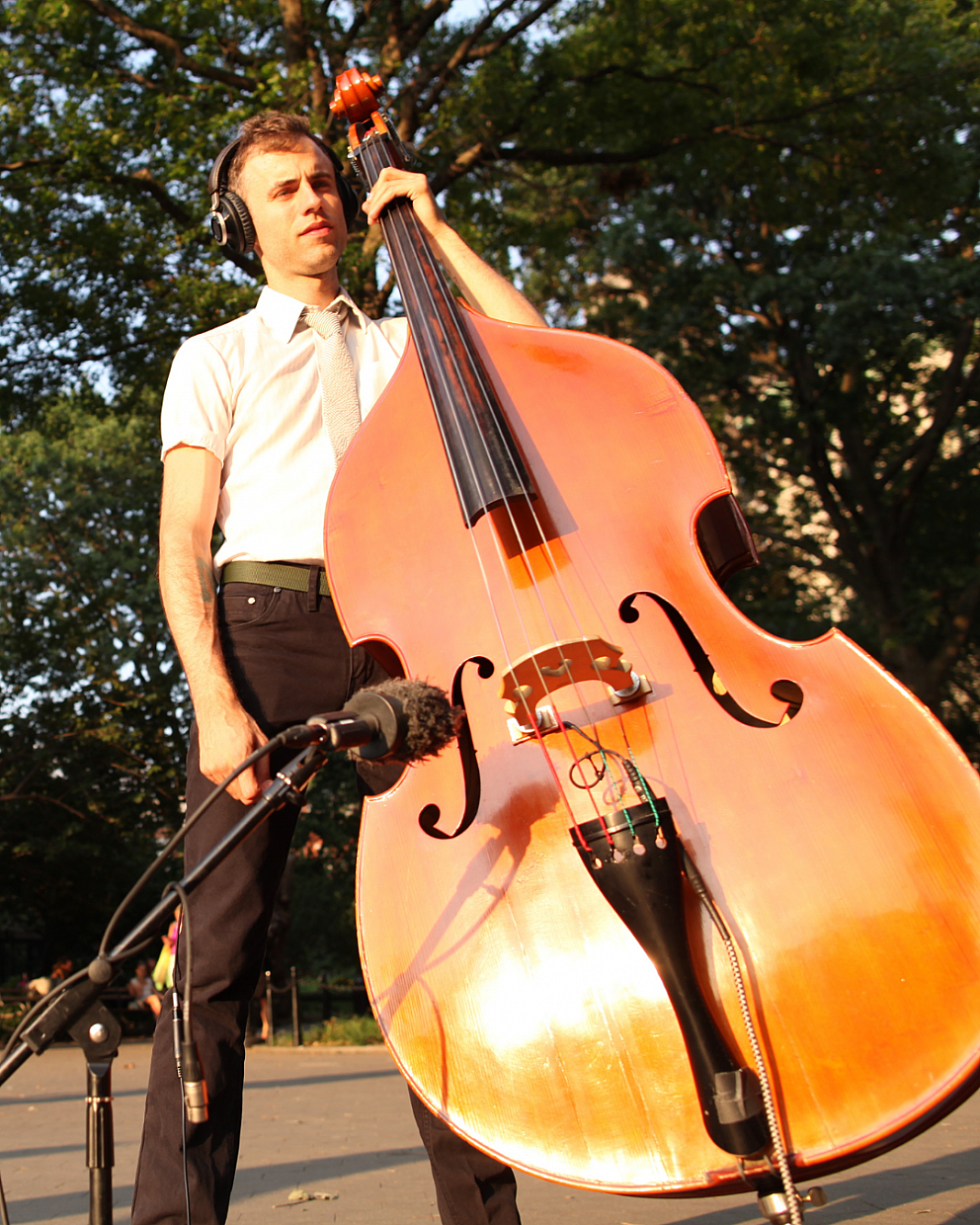 Chris Morrissey is a songwriter, bassist, singer, and music director who also describes in his biography as a lover of most cats and some dogs, as well as a yoga practicer, restaurant frequenter, and joke teller/appreciator.
As a bassist, he's logged hundreds of thousands of miles touring in the five continents with the Jim Campilongo Trio and the Mark Guiliana Jazz Quartet as well as Beat Music and musicians like Sara Bareilles, Chris Thile,, Margaret Glaspy, Boy George, Ben Kweller, Andrew Bird, Mason Jennings, Gretchen Parlato, Trixie Whitley, Gabriel Kahane, and Amy Helm.
As a music director, he assembled bands, arranged and rehearsed repertoire for tour and TV for Sara Bareilles (on her Album of the Year Grammy-nominated The Blessed Unrest tours), Sharon Van Etten (Remind Me Tomorrow tours), Trixie Whitley (Porta Bohemica tours), and Elle King (Shake The Spirit tours).
As a composer and band leader, Mr. Morrissey has released four records to high praise: "Laughing and Laughing" (2018), "The Morning World" (2009, Sunnyside), "Cannon Falls Forever" (2011, self-release) and "North Hero" (2013, Sunnyside). His 5th record is forthcoming on Edition Records in July 2021.