Horacio "Chango" Spasiuk was born in September 1968 in Apostoles, a small village in Misiones, a rural north-eastern province of Argentina, and is known by all in South America as a chamamé master. Chamamé is traditional rural music played by bands of 2 to 5 musicians integrating the accordion or the bandoneon, the violin, the guitar, the cajon, and sometimes the double bass.
Grandson of Ukrainians migrants, he was surrounded by eastern Europeans musical influences combined with chamamé. Indeed his father, a violinist, and his brother, a guitarist, and singer, used to host wedding receptions and other balls in their hometown. He received his first accordion as a gift from his parents at the age of 12. "I've learned to play accordion away from conservatoires", he says. "The day my father gave me my first instrument, I've never stopped playing it". Soon recognized as a virtuoso, Chango Spasiuk could have settled for week-end dances animation and he would have made a pretty decent living out of it. He rather chose, without denying the tradition, to push back the limits of the artistic style. He is now a regular guest for Argentinean rock stars and he is a worldwide performer who overcame Argentina's cliché of only being a land for tango.
Chango has performed in several European countries (United Kingdom, Germany, Poland, Austria, Belgium, France) as well as in Asia and the United States. From venues in theatres to concerts in traditional, world, or even jazz music festivals, he's contributed to noteworthy events in jazz festivals from Montréal to New York. Chango has collaborated with a wide range of artists such as Kronos Quartet, Cyro Batista, Kepa Junkera, Carlos Nunez, Lila Downs, Bob Telson, Bobby Mc Ferrin, Raul Barboza, and Mercedes Sosa. In the last two decades, he recorded about ten albums and wishes to develop his international career in order to share the music he embodies with modernity, innovation, and high standards.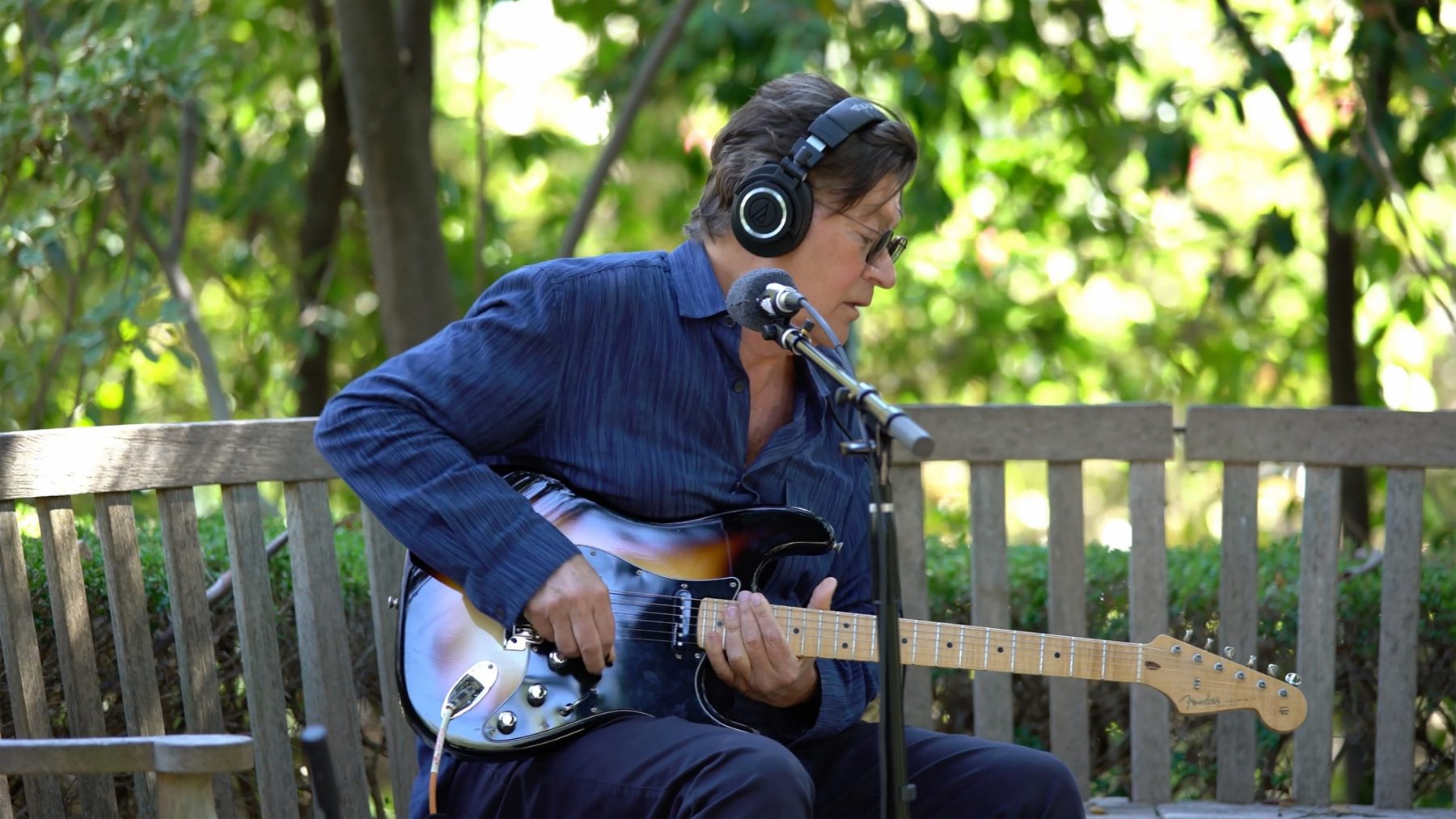 The Weight colaboración con Robbie Robertson y Ringo Starr | Song Around The World