WIN A TALKING DRUM FROM GHANA!!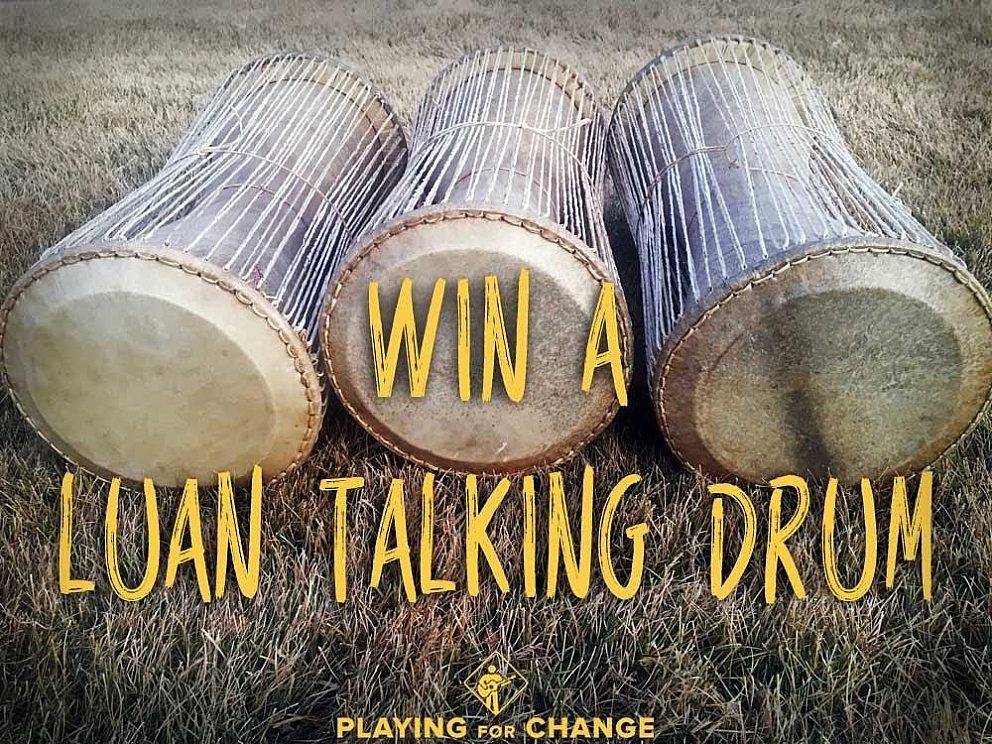 We invite you to participate in our first "PFC Member Scavenger Hunt" and get the chance to win a handcrafted luan talking drum from Ghana.
How it works:
You will have to follow a series of clues and leads hidden within our website. After you retrieve the 4 digit password, you will be able to sign up to enter the luan talking drum raffle. Good luck!
Here is your first clue:
"This musician started playing guitar at the age of eight. His favorite guitars to play are his Stratocaster and steel guitar. He is featured in over a dozen PFC videos and often plays with a slide."
Tip: Visit this musician's page on our website to find the next clue. Find the "Musicians" tab on the top menu at playingforchange.com.

Become a member or login to comment