The Most Influential Women of the Last Decade | Women's History Month
In science, politics, arts, human rights, or economics, women have always faced the challenges of a world in constant evolution. From Iran to Japan, across to the oceans of Australia, and the vast lands of Latin America, women keep on fighting for their rights and demonstrating that equality needs to be at the forefront to make the world a better and more fair place for every woman and girl.
Today we celebrate all women who have helped to make an impact in society, and we are highlighting some of those remarkable women who have made a positive change in the last decade.

Dr. Ngozi Okonjo-Iweala

Director General, World Trade Organization
Economist and international development expert, Dr. Ngozi Okonjo-Iweala was the first African woman ever to occupy the position of Director-General of the WTO, and the first woman to hold the positions of Nigeria's Finance Minister and Foreign Minister.
Leymah Gbowee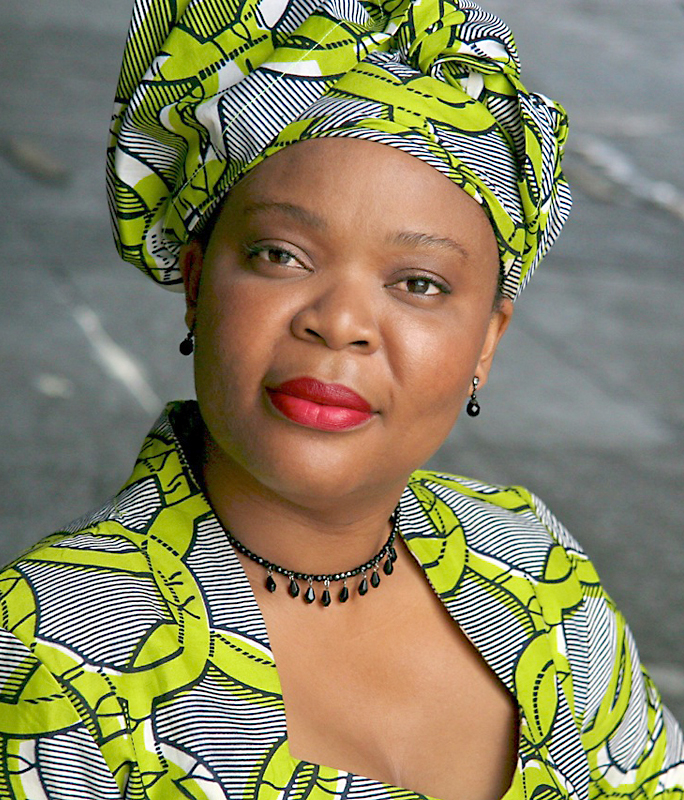 Executive Director, WIPSEN-Africa
Leymah Roberta Gbowee is an activist and a 2011 Nobel Peace laureate. She is the founder and president of the Gbowee Peace Foundation Africa (GPFA) and has worked as a therapist and counselor for the First Civil War in Liberia; a war that led to the death of close to 250,000 people. During the civil war, Gbowee led a delegation of women from Liberia to Ghana to press the war faction during the transition for peace.
"Sometimes, people call my way of speaking ranting. Why are you always ranting and screaming, they ask. But here's the thing…the reason why I rant is because I am a voice for many women that cannot speak out to heads of state, UN officials, and those that influence systems of oppression. And so I rant. And I will not stop ranting until my mission of equality of all girls is achieved."
- Leymah Gbowee

Tawakkol Karman

Journalist
Yemeni militant and feminist, Tawakkol Karman, co-founded the group, Women Journalists Without Chains, in order to promote freedom of expression and democratic rights. In 2011, she became the first Yemeni and Arab woman and second Muslim woman to be awarded the Nobel Peace Prize for her fight for human rights and her contributions to women in the consolidation of peace in Yemen.
"If you go to the protests now, you will see something you never saw before: hundreds of women. They shout and sing, they even sleep there in tents. This is not just a political revolution, it's a social revolution"
-Tawakkol Karman
Kamala Harris

Attorney, 49th Vice President of the United States
Starting her professional career as an attorney general in San Francisco for six years, Kamala Harris later became the second African-American woman and first South Asian-American to serve as a US senator. Further making history, she is now the first woman to become the highest-ranking female official and Vice President of the United States.
"What I want young women and girls to know: You are powerful and your voice matters."
-Kamala Harris
Nadia Murad

Activist
Nadia Murad is a Yazidi activist and 2018 Nobel Peace Prize laureate. Thanks to her work, sexual violence as a weapon of war in armed conflicts, is now a war crime and a threat to peace and security. The objective of her work today is to help women and children who are victims of human trafficking.
Ellen Johnson Sirleaf

Politician and Economist
Ellen Sirleaf, the 24th President of Liberia, was the first woman to be elected head of state of an African country. During her leadership, Ellen had to challenge a period of transition through the country's devastating years of the First Civil War of Liberia. She became known as "Africa's Iron Lady" and was honored with a 2011 Nobel Peace Prize for her commitment to women's rights and empowerment and improving the lives of Africans.
"To girls and women everywhere, I issue a simple invitation. My sisters, my daughters, my friends; find your voice"
- Ellen Johnson Sirleaf

Wangari Maathai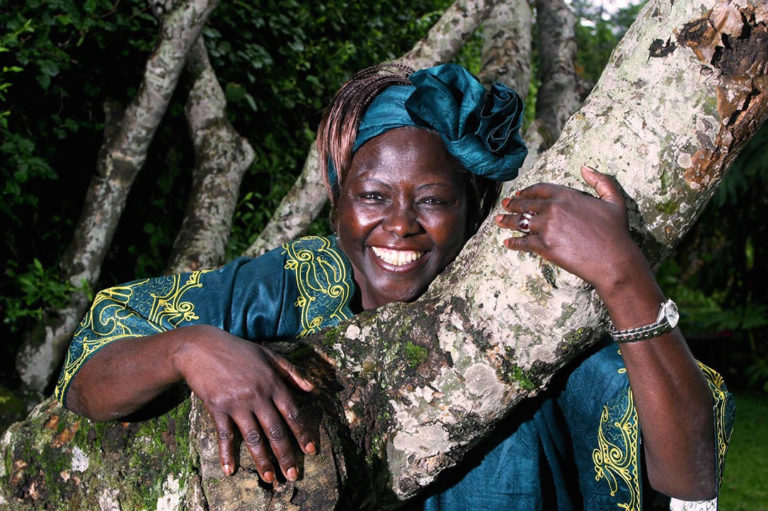 Biologist and Ecologist, Founder of the Green Belt Movement
As an ecologist, biologist and activist, Wangari Maathai was the first African woman to be honored with a Nobel Peace Prize in 2004. She was known as the first woman in East and Central Africa to ever earn a doctorate degree. Thanks to her life's work through the Green Belt Movement, she was able to assist women in planting more than 20 million trees on their farms and at schools and churches.
"As the first African woman to receive this prize, I accept it on behalf of the people of Kenya and Africa, and indeed the world. I am especially mindful of women and the girl child. I hope it will encourage them to raise their voices and take more space for leadership."
-Wangari Maathai
Malala Yousafzai

Women's Rights Activist
Malala Yousafzai is the youngest Nobel Peace Prize laureate and the second Pakistani to receive the honor. She is a public speaker and international symbol of women's and girls' rights for education and for opposing Taliban restrictions on female education in Pakistan.
"The extremists are afraid of books and pens, the power of education frightens them. They are afraid of women."
-Malala Yousafzai
Shirin Ebadi

Women's Rights Activist
Malala Yousafzai is the youngest Nobel Peace Prize laureate and the second Pakistani to receive the honor. She is a public speaker and international symbol of women's and girls' rights for education and for opposing Taliban restrictions on female education in Pakistan.
"The extremists are afraid of books and pens, the power of education frightens them. They are afraid of women."
-Malala Yousafzai
Agnes Chow

Social Activist
Agnes Chow is one of the youngest activists for democracy in Hong Kong. She became a prominent figure of the 2005 Umbrella Movement, demanding universal suffrage and action against police violence and corruption in her country.
Elisa Loncón Antileo

Academic and Educator, President of Constitutional Convention
Elisa Loncón Antileo is a professor, linguist and Mapuche tribe activist, who fought for the rights and land of indigenous people. She is the President of the Constitutional Convention that is responsible for drafting a new constitution in Chile and replacing the dictatorship of Augusto Pinochet.
"We cannot lose our native language because we will lose our identity, and our identity is what makes our human condition." -Elisa Loncón
Paula Rego

Visual Artist
Paula Rego is an Portugese-British artist whose first works were displayed in 1962 with The London Group. Living under the regime of dictator, Antonio de Oliveira Salazar, Rego's avant-garde paintings reflected themes of feminism, rebellion and women's rights. She is one of the most influential Portuguese artists of recent times and the first in-residence artist at London's National Gallery.
Catherine Corless
Historian and Writer
Catherine Corless is an Irish historian and writer who uncovered the truth behind the Tuam babies scandal, and whose relentless investigation prompted the final report from the Mother and Baby Homes Commission to be released, and the exhumation of the site to deliver the remains, of the 796 children, to their closest relatives. Corless received a People of the Year Award in 2018 for her continued fight for justice.
"It's a basic right to know your identity" -Catherine Corless
Pashtana Durrani
Professor and Social Activist, Founder of LEARN Afghanistan
Pashtana Durrani's mission is to provide access to technological education in Afghanistan and improve the lives of women and girls. After finding out that schools were unsafe for girls, Durrani recognized the importance of teaching digital literacy in her country, thus founding LEARN Afghanistan, an organization dedicated to expanding educational and technological opportunities for children in community schools. Even as the Taliban have regained control, she has gone into hiding but continues to educate underground and speak out about the crisis in her native land.
"As a woman, it's always challenging to exist, to survive, but it always motivates you. So at the end of the day every challenge, if you survive through it you always feel like: If I survive this, I can survive more." -Pashtana Durrani

Laila Haidari
Activist for Human Rights, Founder of "Mother Camp"

As an advocate for combating drug addiction in Afghanistan, Laila Haidari founded the "Mother Camp," a private, self-funded rehabilitation treatment center in Kabul. Despite the crescent threat of the Taliban regimen, Laila stands her ground on her mission, giving Afghan citizens a new start, fighting for freedom and women's rights and against radicalization and extremism.

"Afghan women should fight for everything. For the type of clothes she wears, for the right of living, for choosing her husband, all of this is a struggle." -Laila Haidari
Arussi Unda
Activist and Spokesperson

Laila Arussi Unda is a Mexican feminist advocate, marketer, and spokesperson for "Las Brujas del Mar," a collective of women, in Veracruz, Mexico, who fight against gender violence and femicide, and who gained notoriety and international recognition after creating the National Stop For Women and one of the biggest marches in Mexico for women's rights. Unda was named as one of TIME Magazine's 100 Most Influential People of 2020.

"We will fight until our voices are heard" -Arussi Unda
Emma Gonzalez
Activist

Emma Gonzalez has become one of the most iconic representatives in the fight for gun control in the United States. She is a survivor of the Parkland School shooting in 2018, which resulted in the untimely death of 17 people, including students and teachers. Emma gave a powerful speech at the #MarchForOurLives movement in Washington D.C and at the rally against gun violence, continuing her fight for gun control and safe education.
"Teachers do not need to be armed with guns to protect their classes, they need to be armed with a solid education in order to teach their classes. That's the only thing that needs to be in their job description." -Emma Gonzalez
Nemonte Nenquimo
Leader and Activist
As the leader of the Coordination Council of the Waorani Nationality of Pastaza, Nemonte Nenquimo is an indigenous woman who fights for the preservation of the Amazonian rainforest.
She has taken action within her community to protect their territory against oil exploitation, deforestation, water contamination and arson and won an historic legal victory to protect 500,000 acres of Waorani territory and rainforest from oil extraction. Nenquimo is the recipient of the 2020 Goldman Environmental Prize for her continued groundbreaking activism.
"What we defend is life and nature...if we all unite, we can change the future of our generations." -Nemonte Nenquimo
Jane Goodall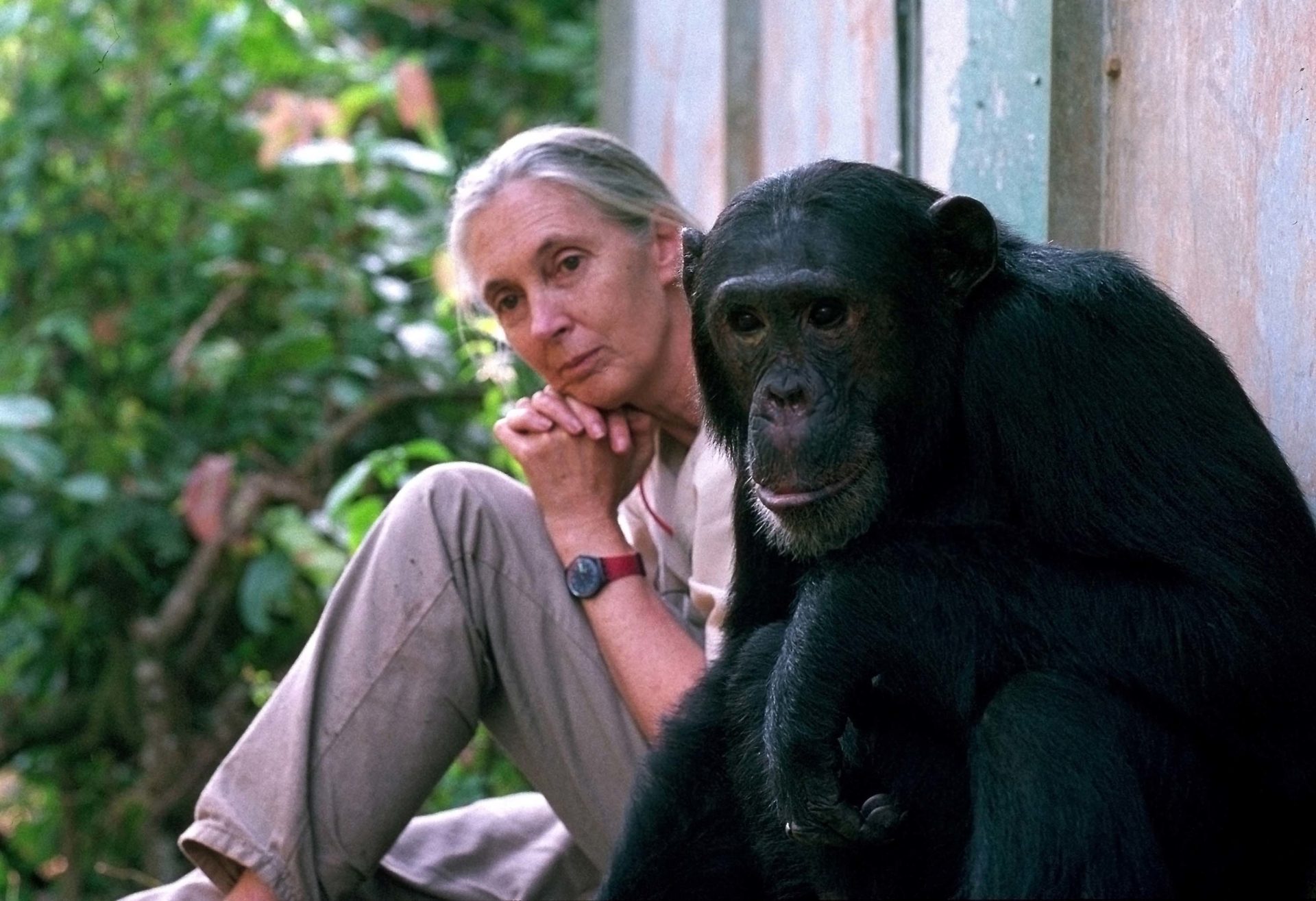 Ethologist and UN Peacekeeper, Founder of the Jane Goodall Institute

Born in 1934, Jane Goodall started her wildlife conservation journey at 23, when she traveled to Kenya to work with anthropologist Louis Leakey. She studied wild chimpanzees in their natural habitat, the environmental crisis affecting nature and advocated for preservation, beginning a project that would last more than 60 years and continue today. Her investigations revolutionized the scientific community and fascinated people across the world, showing the unknown world of chimpanzees through National Geographic documentaries and books and educating the masses on the importance of conservation.
"There is still so much in the world worth fighting for. so much that is beautiful, so many wonderful people working to reverse the harm, to help alleviate the suffering. and so many young people dedicated to making this a better world. all conspiring to inspire us and to give us hope that it is not too late to turn things around, if we all do our part." -Dr. Jane Goodall's New Year Message For 2018
Zaha Hadid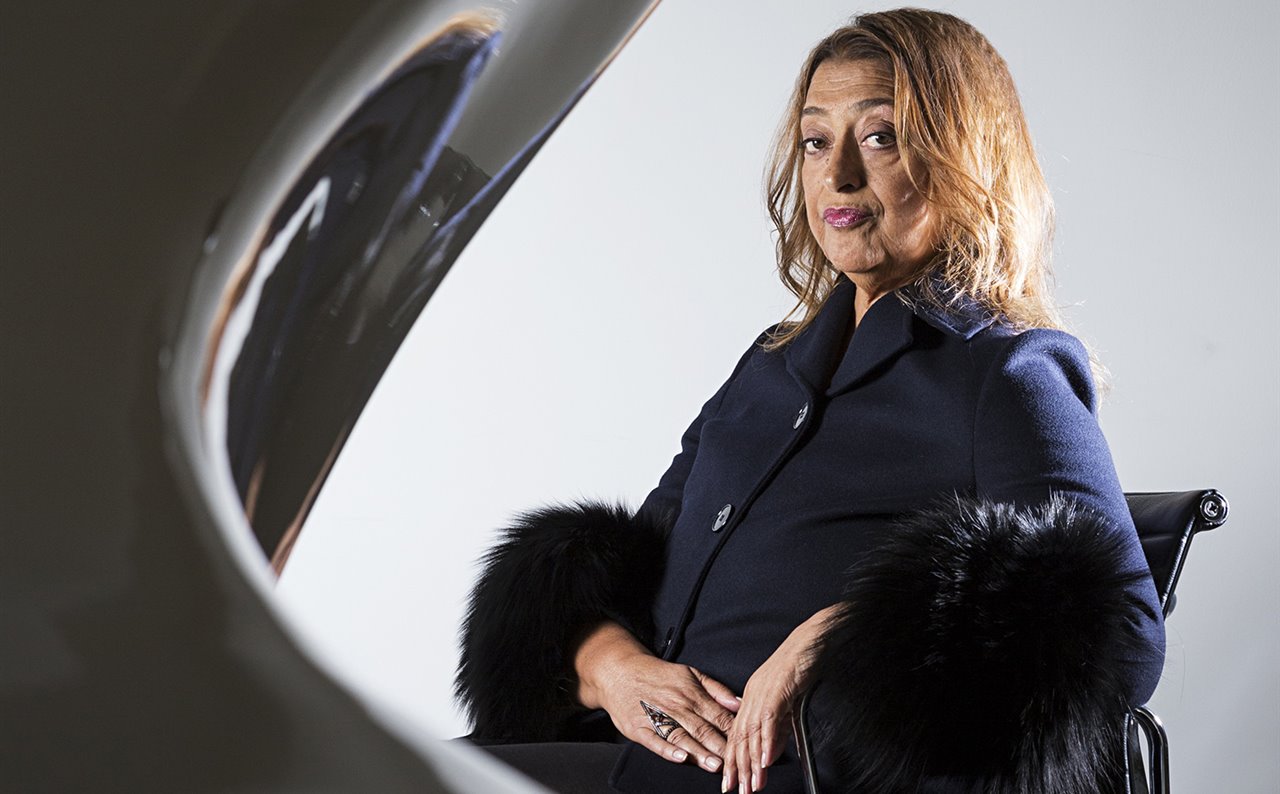 Architect

Zaha Hadid was an Iraqi architect and the first woman to receive the Pritzker Architecture Prize in 2004. She also became the first woman to receive the Royal Gold Medal for Architecture. Known for her bold and contemporary designs, Hadid's most notable works include The Capital Hill Residence, Heydar Aliyev Center, Riverside Museum, the London Aquatics Center, the Guangzhou Opera House, and Beijing International Airport.
"Yes, I'm a feminist, because I see all women as smart, gifted and tough." -Zaha Hadid
We want to give a special thank you to all the women on our team and supporters who have helped us create and promote change. Thank you for helping us positively impact and connect the world through art, music, and education!
Check out this special PFC Playlist in honor of #WomensHistoryMonth and discover more amazing female artists.

Become a member or login to comment