TO ALL MUSICIANS AROUND THE WORLD!
We are happy to invite you to participate in our PFC3 COVER CONTEST, where you can be eligible to win a LIMITED EDITION PFC3 Songs Around The World vinyl.
Plus, we will FEATURE YOUR PERFORMANCE on our Facebook page!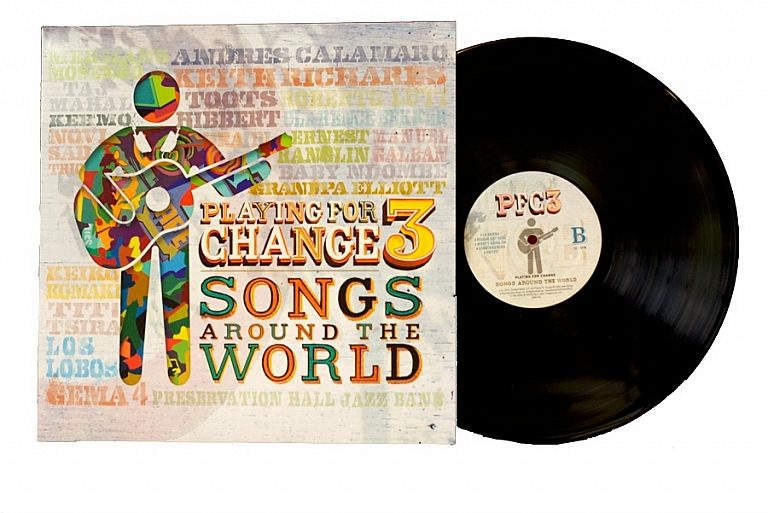 You just have to:
-Record yourself performing a cover version of any of our PFC3 songs.
-Upload to youtube and share on your wall using #ICoverForChange
-Send us your youtube link through a private message on Facebook.
-All videos must be submitted by Wednesday, February 3rd.
-Our team will select the winner and will be announced on Friday, February 5th.
Playing For Change 3: Songs Around The World is a musical journey featuring over 180 musicians from 32 countries.
The songs to choose include:
-La Bamba -Words of Wonder
-Get Up, Stand Up -Reggae Got Soul
-Down By The Riverside -A Better Place
-What's Going On -Guantanamera
-Clandestino -United
So get your jammin' on. One Love!
The Playing For Change Family
Become a member or login to comment