PFC Member Sneak Peek | Seeds of Freedom
"Seeds of Freedom"
Hello Dear PFC Members!
This Friday, we're excited to share an all-new Song Around The World with you, "Seeds of Freedom," written by our friend Manu Chao. The powerful message of this song —that everyone is connected and has the power to plant the seeds to a better future for all human beings—resonates with us and we hope it does with you as well.
A word from PFC co-founder and producer Mark Johnson:
About ten years ago I was recording and mixing the music for The Henry Rollins Show in downtown Los Angeles which featured amazing musical guests ranging from Ben Harper to Slayer, but one guest I will never forget is Manu Chao. I had met Manu a few times before and he had performed on our PFC version of Bob Marley's "One Love" around the world. Since the moment I met him I have always admired him and his conviction in both music and life to what he believes is right for the world. He is a voice for so many without a voice and his music doesn't shy away from reality. Instead, his music, like that of Peter Tosh and Bob Marley, allows you to confront injustice and find positive paths forward for all of humanity.
I've learned many lessons from Manu throughout the years, but one lesson I learned way back when in the studio recording him for The Henry Rollins Show and listening to his rare interview for the program stands out. The producers of the show asked Manu if he thought music could change the world and his response (from what I remember) was: "Yes, but our planet is so desperate that we need everybody. We need the school teacher, the fisherman, the taxi driver, everyone. The musician has the microphone. So, what are they going to do with it!"
Musicians can use the microphone to represent the people who have no voice and also as a tool to educate their audience about what is happening in this world.
This new PFC Song Around The World, titled, "Seeds of Freedom" with Manu Chao, speaks to what he taught me way back when—music is not passive and neither is change. Music can plant the first seed of freedom but it will take all of us to make it grow into positive things for the good of everyone. Let's plant the seeds of freedom for all of humanity. This is our time and the world is our family. Thank you, Manu and all the great artists who inspire us to be the change we want to see in the world.
One Love,
Mark Johnson

Take a look at some of the musicians from around the world featured in this video;
Guitarist Wayu performing in Kathmandu, Nepal.

Bassist Bakithi Kumalo performing in Soweto, South Africa.
Sister duo Rising Appalachia singing and playing banjo.
Percussionist Surendra Shrestha playing the madal drums in Kathmandu, Nepal.
Songwriter and musician Manu Chao performing in Barcelona, Spain.
Keep an eye out for the video releasing THIS FRIDAY to see these amazing musicians in action, plus more!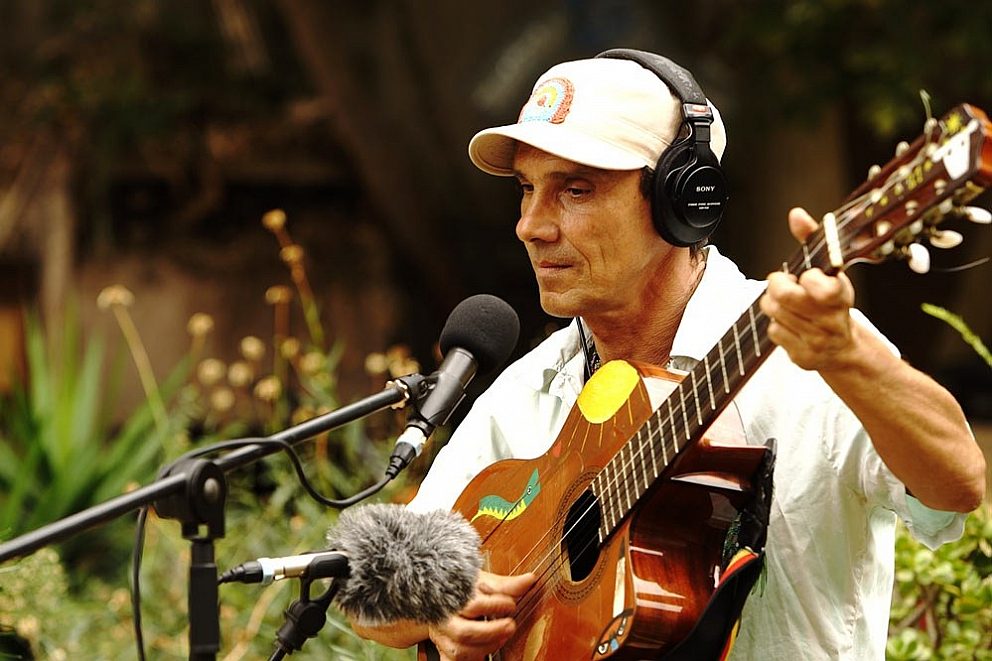 Become a member or login to comment