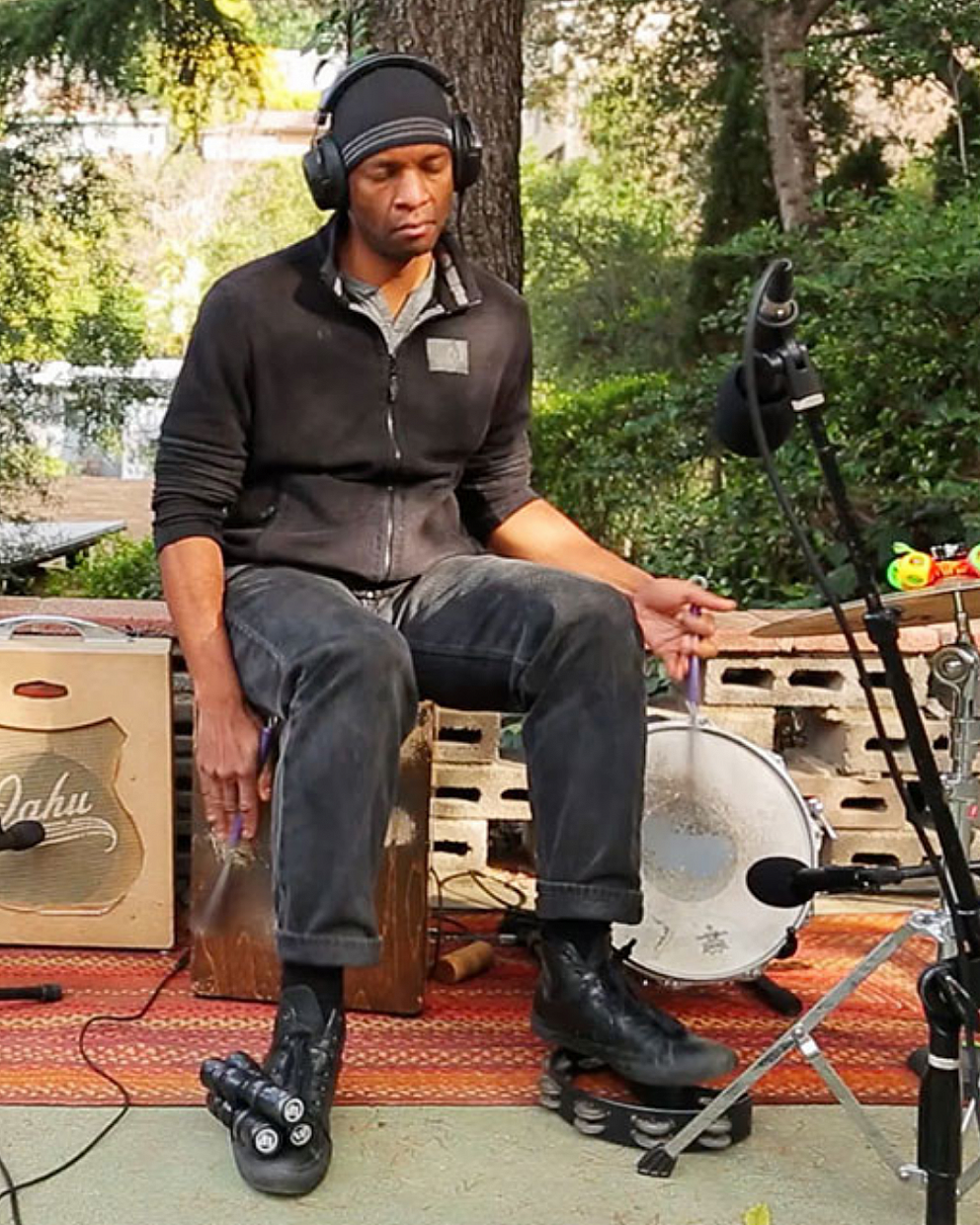 Born in Wichita, Kansas and raised by a classical pianist/choir director/music teacher, Jerome was regularly exposed to multi-genres of classical, jazz, gospel, rock, and soul throughout his elementary years. At age seven, the opportunity to see and meet drumming greats Buddy Rich and Ed Shaughnessy during a Wichita Jazz Festival, would inspire and influence him greatly. A move to North Texas in '83 would further expand his musical prowess and further shape his career as a professional drummer.
At age seventeen, Jerome became a member of the Saginaw, TX based Pop Poppins ('88-'98), introducing him to a world of managers, record labels, and large audiences. Jerome was also former member of the Ft. Worth, TX band, Toadies ('89-'91), and Dallas, TX bands Course of Empire ('93-'98), and Cottonmouth, TX ('96-'97). In '98, Jerome and Mike Graff (former Course of Empire guitarist), made a dramatic change from the industrial metal sound of Course of Empire by starting a project that focused on minimalism and ambiance. The two would soon team up with fellow Ft. Worth drummer/keyboardist/producer Van Eric Martin to form Halls of the Machine, and in 2000, release their debut record, 'Atmospheres for Lovers and Sleepers.'
Jerome joined Richard Thompson in '99 and continues to perform with the Richard Thompson Trio to date. Jerome has also recorded and toured with Blind Boys of Alabama (2000-2005, 2014), Charlie Musselwhite (2002-2004), Pleasure Club (2001-2005), John Cale (2005-2012), Meshell Ndegeocello (toured 2012), Better Than Ezra (2009-current), Lizz Wright (2019-current) and many others.